"And [by] the soul and He who proportioned it,
And inspired it [with discernment of] its wickedness and its righteousness,
He has succeeded who purifies it,
And he has failed who instills it [with corruption]. Quran 91:7-10."

A "Whole Cleanse from Within" You Can Complete In Just 10 Days?
Here's How To End Unhealthy Cravings, Jump Start Weight Loss, And Discover The Energy You've Been Missing.
Learn Why You're Just 10 Days Away From A Recharged, Energized, And "Feels Like New" Clean Body from within!
Every time you eat a meal, your body regroups in its fight against you.
From the additives found in everyday foods to the toxins that have entered the unnatural 21st century diet…
The food you're eating right now keeps you trapped in a vicious cycle.
And you've experienced the impact everywhere...
Sleepless nights spent tossing and turning

Mood swings and painful periods

Constant cravings for sweet or salty foods

High blood pressure, low blood Sugar, or a slow metabolism

Frustration when you can't lose weight

Lack of motivation and willpower
As your liver attempts to filter out the toxins you eat and absorb through your skin, your brain and body start to shut down.
Here's the good news…
You may be struggling now, but in just 10 days you can feel like a brand-new person!
And you're not going to need another fad fitness plan filled with energy draining workouts to do it! So ask yourself…
If You Would "Do Anything" To End The Cravings, Lose Weight And Feel Full of Energy Again…
…Would You Try This for Just 10 Days?
Have you said to yourself "I would do anything to feel like a normal person?"
Have you ever thought, "What I would give for the energy to work out—or a body I can be proud of?"
If you have, there's already a chance you've tried other programs—fad diets, challenges, and quick fixes "guaranteed to help" in just a few weeks.
And, if you're like most people, you don't have the time, effort, or motivation to go through another 30, 60, or 90 days of grueling workouts and starvation dieting to see if something actually works this time.
That's why this complete cleanse system is designed to reprogram your metabolism, mind, and body in just a few days.
Introducing: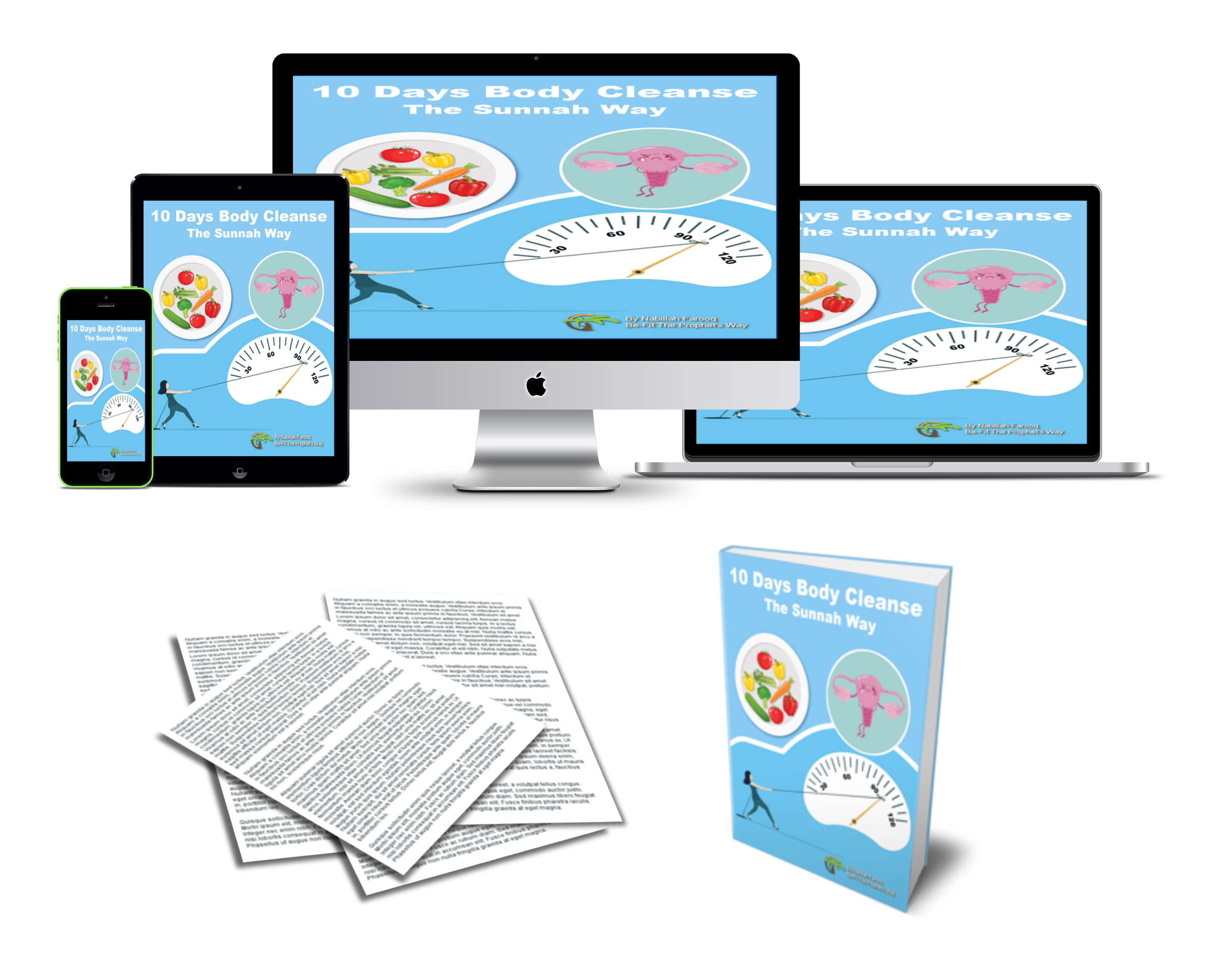 Cleanse, Recharge, Energize and Heal Your Body!
This complete 10-Day "Body Cleanse" will help you rebalance your hormones and take back control of your metabolism using the power of whole food eating and toxin elimination.
You'll start with a powerful cleanse designed to give your body a break from the barrage of toxins you normally consume. After this 3-day cleansing experience, you'll feel better, look better, and experience more motivation and energy than you have in years. Then you'll eat delicious, nutrient dense foods for the next 7-days to reset your metabolism and support your liver as you continue to cleanse.
It sounds next to impossible, I know, but this proven cleanse gives you…
Noticeable Results In Just 3 Days.
The complete Body Cleanse takes just 10 days, but you don't need to wait all 10 days to experience lasting results.
As you follow the included guide, meal plans and support materials, you'll discover a faster way to feel refreshed, full of energy, and healthier.
More than just giving your metabolism a much needed boost and balancing your hormones, as you complete the 10-Day Body Cleanse, you'll discover…
How to cleanse and nourish your body from within using Sunnah methods and foods that Allah created, eliminating the toxins trigging your cravings and feeding your body with healthy revitalizing nutrients.
The 2 phases of liver detoxification that will allow you to improve over 500 total body functions in just one easy to follow step.
"Can't Eat" Foods you'll avoid for the next 10 days. Yes—It will be hard to cut these out, but our private Sisters Only Support Group online will help keep you on track.
Your kitchen clean out sheet—Learn how to prepare for your cleanse and replace your "reach for this" snack foods with healthy cleansing alternatives…
Why you'll notice dramatic results in just 3 days, In shaa Allah thanks to proven 7-step body cleanse process …
Day-by-Day instructions, meals, menus (complete with substitutions), snack lists and guidance…
Take A Look At The Tools You'll Use
To Reset Your Body:
10-Day Body Cleanse Guide.
Kitchen Clean Out Sheet.
Complete Supplement Guidance.
Cleansing Meal Plan.
10-Day Body Cleanse Group Support.
And Bonus
17 Foods that prevent Hair loss and Sunnah Remedies.
Balance Your Hormones And Discover A Hidden Energy, Motivation, And Metabolism You Never Knew Was In You.
You won't just surprise your friends, family, and coworkers—you'll surprise yourself with the progress you can make with just a few short days of dedication.
Using all of the tools, the complete body cleanse guide, and the easy and nutritious meal plan and snack options that are part of this program, you'll begin a total body transformation that lasts long after your first 10 days.
With increased motivation, energy, and a metabolism no longer held back by toxins, you'll continue to progress well after this program is over.
USE DISCOUNT CODE : TWENTYOFF to get 20% off.

What Sisters are saying about the 10 Day Body Cleanse:
"The 10 Day Body Cleanse, helped energize, lose weight and in a healthy way without starving "
~ Mrs S
" Lost Weight , felt great quickly, got rid of cravings and got my energy back, alhumdulillah"
~ Duaa
I am in love with this Cleanse! I had irregular periods and also had done couple of Hijama sessions since I gained 30 kgs. I used to feel frustrated overwhelmed till I did 10 Day Body Cleanse and Alhumdulillah, my periods got regular, I lost few kgs as well in 10 days! I also learnt that Hijama works when combined with foods that help cleanse body from within.
~ Mrs. Ahmed
Could This Be the Fastest Way to Reset Your Mind, Body, And Metabolism? Find Out Today For…
Why would you invest in taking care of your health?
Prophet (s.a.w) said, 'There are two gifts which many men are unmindful about – good health and time.' (Bukhari).
From this hadith it's clear that we have to value and appreciate the gift of healthy body. Our bodies are amanah from Allah. Therefore, investing in taking care of our health is very important and also learning how to and what to eat at what time to eat - is all part of taking care of our health. Our Prophet (s.a.w) has taught us exactly how to do it.
Allah says in Chapter 6, verse 141, "Eat and drink, but do not go to excess; He does not love people of excess".
Don't Put off the Mind, Body, and Energy You Deserve Any Longer. Start Your 10 Day Body Cleanse Right Now!
BONUS : ONE LIVE SESSION WITH ME - Details will be emailed to your inbox upon signing up, In shaa Allah.
USE DISCOUNT CODE : TWENTYOFF to get 20% off.
Your Instructor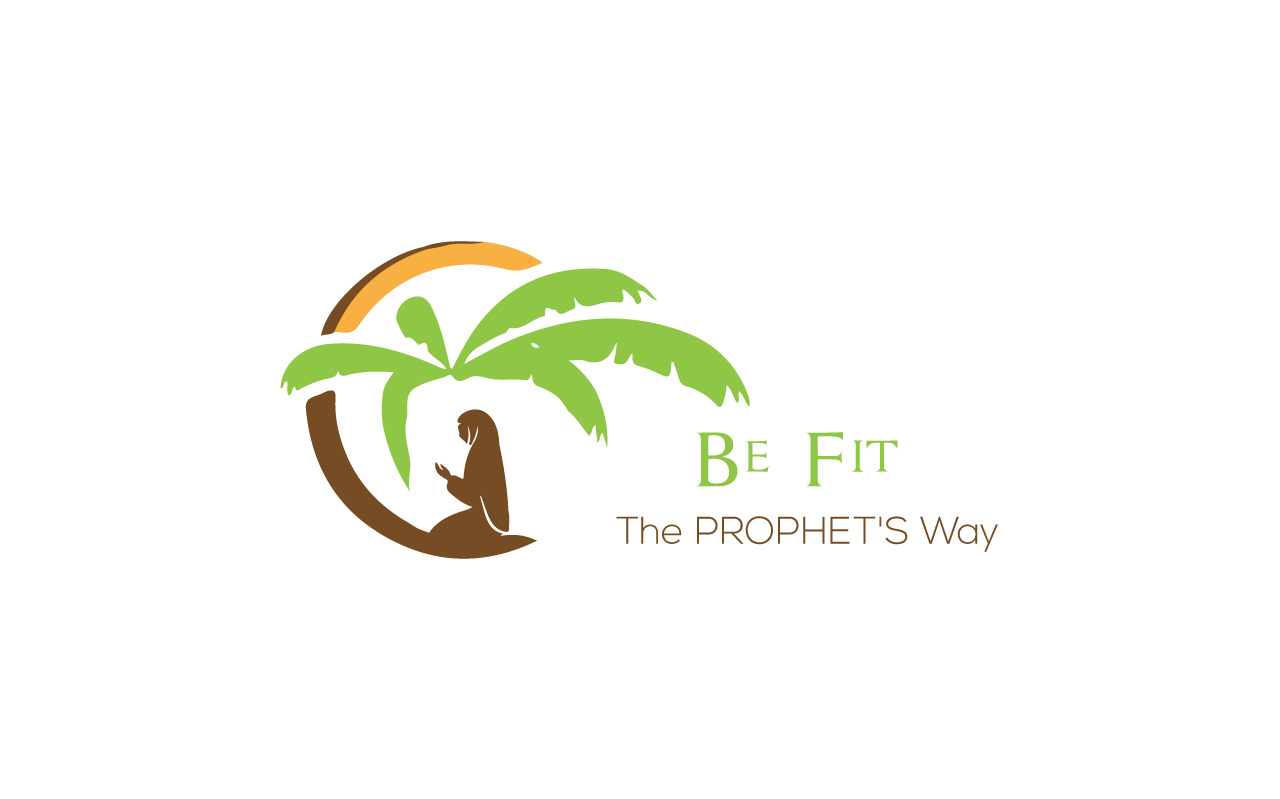 Nabillah Farooq is the Founder and Registered Health & Wellness Coach at Be Fit – The Prophet's Way.
She has a background and experience in Prophetic / Islamic medicine, allopathic medicine, fitness and holistic nutrition, and health coaching. She continues to study holistic & Islamic nutrition, fitness, and Hijama – based therapies to support and empower frustrated, stressed, and overwhelmed Muslims, in particular, sisters with hormonal imbalances like PCOS (Polycystic Ovarian Syndrome), Diabetes, Hypothyroid, etc to overcome their hormonal and weight issues through the language of food and Sunnah Remedies. She has co-authored " The Muslim Entrepreneur Mind Volume ll " She is also a homeschool parent, resides in Toronto, Canada with her lively four children.
Health is mentioned in Quran and the method is in Sunnah! Be Fit - The Prophets Way's programs provide sisters with relevant education, tools, tips, and personal support individually by Nabillah Farooq. She does this all by herself to ensure that the sisters learn it well in a simple and easy way and understand the techniques and tools required to keep sisters fit for life – The Prophet's Way
Nabillah's passion to help muslim sisters with PCOS began during her teen years. She went through her own tireless trail and errors of overcoming PCOS until she found the answer in Islamic medicine and Fiqh which was part of her curriculum during her medical school years. And as of now alhumdulillah, with will of Allah, she has helped numerous muslim sisters around the globe to overcome their gut and hormonal related weight issues naturally with Sunnah Remedies / Prophetic Nutrition and soothing duaas from Quran and Sunnah. This has allowed sisters to experience the joy of fit, sound, healthy body and motherhood which in the past their doctors had said, it can not happen.
She also runs her annual Ramadan Reboot Challenge, PCOS Muslimah Breakthrough Elite Program and The Saleem (Pure) Body And Soul Life Transformation Program For Muslimah.
Nabillah continues her mission to teach and support muslim sisters with their health issues in light of Quran and Sunnah and most important of all, to earn Allah's pleasure.
Course Curriculum
2 Days prior to the Start Body Cleanse !
Available in days
days after you enroll
Day 1
Available in days
days after you enroll
Day 2
Available in days
days after you enroll
Courses Included with Purchase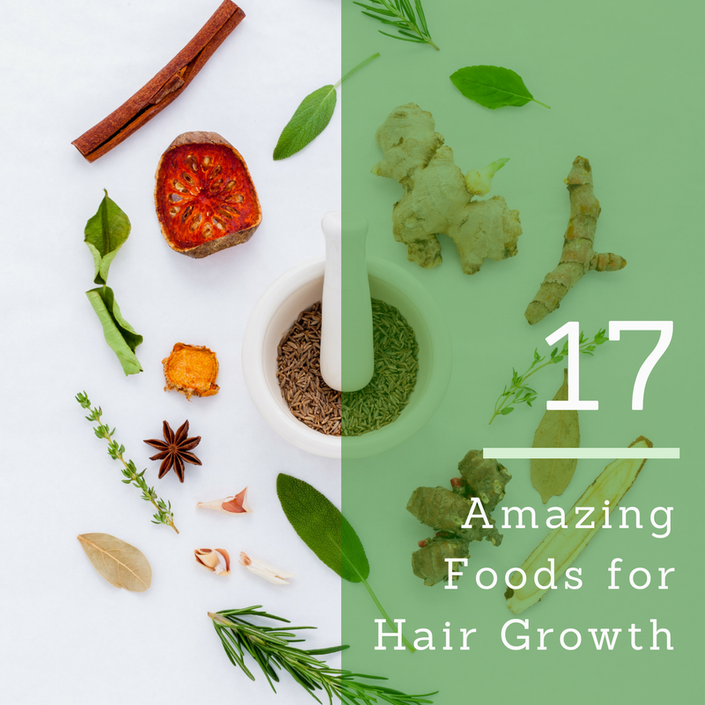 17 Foods That Prevent Hair Loss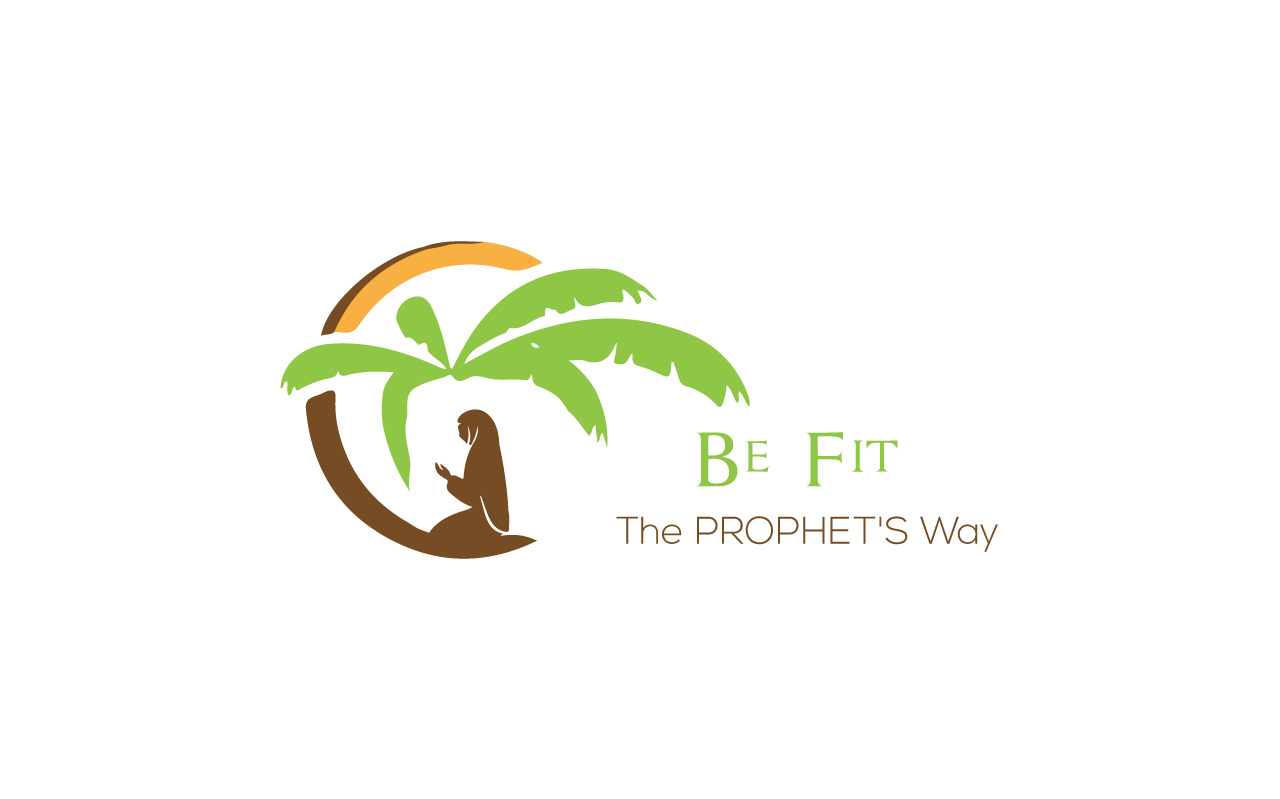 $12
Original Price: $12