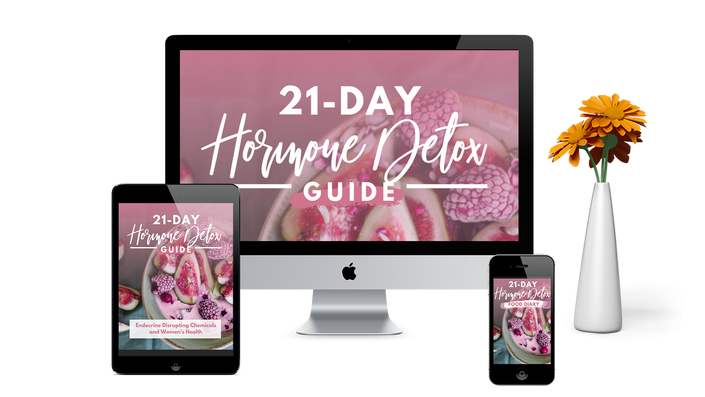 21 Day Hormone Detox / Reset
What if You Could Feel Amazing Again?
Imagine waking up feeling rested, light on your feet, and ready to take on the day without hormonal hell…
Balance your mood and improve the way you feel!
Enjoy incredibly filling, flavorful, and energy boosting meals!
Reclaim your body and start to feel like yourself again!
Welcome to your new normal life!
Introducing the …
21 Day Hormone Detox
Seize this moment, you have an opportunity to…
★Start enjoying meals without pain and discomfort accompanied by indigestion, inflammation, and irritation of the gut.
★Reward yourself with a huge menu that includes more than just vegetarian or vegan dishes.
★Provide healthier habits not just for yourself, but your family as well.
★Fire up your metabolism for maximizing your hours so you get more done in less time without feeling exhausted.
Are you ready for everything to change for the better?
I know you can do this, but it's up to you to get the results you've been wishing for.
Say 'YES' today!
No more excuses, it's time to make a real commitment to yourself and your body. Rid yourself of the toxic excess that is stuck within your bloodstream and your fat cells.
As you move through your 21 Day Hormone Detox, I know you'll feel amazing in NO time!
If you're waiting for the perfect moment, you'll be waiting forever.
●You'll never have to order out again, I'll teach you how to buy the right things and making shopping for good, delicious food that much easier!
●Discover and gauge your hormone health with the in-depth questionnaire to customize your experience and get the best results imaginable.
●Learn more about your endocrine system, think of it as a simple refresher course because when you empower your mind –– you power up your amanah – your body.
You aren't the first person to struggle with diet and hormonal disruption, and you won't be the last! Everyday I meet with people, just like you, who often find themselves crashing in the afternoon. They're exhausted, grouchy, and they just can't seem to get it right when it comes to getting enough energy through sleep.
Nothing is more frustrating than when you truly want to make the necessary changes to your life and your diet, but you don't know how. But, with the right tools and the best know-how, it becomes a completely natural part of your day to day routine. It'll be EFFORTLESS!
Stop wasting time dreaming about feeling good and take action NOW.
Stop living with digestion inflammation and discomfort NOW!
Don't you want to take back your healthy life?
There is so much information on the web and around the world regarding food. It's easy to feel intimidated and defeated before you even start. Don't get discouraged, you're not competing with anyone! Work at your own pace, and feel free to ask questions, I'm here to help you.
So, when should you start?
The hardest part of getting healthy for most people is the beginning. The idea of restricting yourself feels like a terrifying commitment. In our minds we can sometimes compare it to:
●Giving up your freedom, but you aren't! Everytime you drink a soda or consume something that has white grains or corn syrup, you become more and more addicted to it...that is giving up freedom.


●Going against what we're taught, because people aren't comfortable with change. Sure, it's easy for friends and family to criticize or poke fun at your choice to start Meatless Mondays. However, later on they'll be asking why your skin is glowing, and how you were able to go down a jean size.


●Giving into a fad...look, I get that there are a million diet schemes out there. This isn't one of those though, you aren't going to lose 20 pounds in 7 days or go on a lemon-water fast.
You're going to get real, timely results, just as long as you stick to the program.
What Will You Get?
●A full 29 page Guide on the Hormone Detox that includes extensive information on Detox 101, Liver Congestion, Endocrine Disrupting Chemicals, Estrogen Metabolism, and plenty more. Conquer your mood swings, curb fatigue, and eliminate the night sweats that are accompanied by hormonal disruption.


●A Hormone Self-Test that works like a questionnaire, helping you to find the right ratio for your particular health needs.
●Eat & Don't Eat Foods List We all know deprivation diets don't work in the long term, and hormones are a long-term challenge. For this reason, I created a list that provides an endless variety of delicious, nutrient-dense options based on the research from leaders in the field. Don't be surprised if you start to notice a difference within a few days!


●The 60+ Amazing Recipe Guide includes mouthwatering, vegetarian and omnivore, all-family style recipes that are hand-crafted by a professional chef. Instead of wasting hundreds of dollars on a professional in-house chef, prepare incredible recipes on your own. I know you'll be pleasantly surprised when you try these!


●2 Sets- 3 Weeks of Meal Suggestions & Shopping Lists for Vegetarians AND Omnivores, because everyone is different. Even if you don't want to eat vegetarian meals all the time, you have other options to fall back on. There are probably a few "safe zones" that you like to stick to in the grocery store so that you can get in and get out. These versatile recipe options allow you to shop comfortably without getting overwhelmed.


●A Food Diary is essential if you want to make a real change, we all know that any restrictive diet requires discipline and processes. This Food Diary will keep you accountable!
●Disrupting Endocrine Chemicals Handout You're already exploring every avenue out there to get a handle on your hormonal issues. There isn't a single "secret" or quick fix option that is worth spending your money on, and the hottest "pill" or "chew" is often made without high fructose corn syrup and useless, harmful chemicals. It's time to start using the best natural ways to break through your hormonal imbalance by avoiding the chemicals that are commonly found in many foods..


●Handout on Roadblocks to Hormone Recovery is the final step to help identify which lifestyle habits wreak havoc on your hormones. Use this checklist as a way to keep yourself in check and maintain that sense of empowerment that you started with.
PLUS, Facebook group access: Join other people who are going through the same journey as you.
PLUS you get a BONUS 30-Minute Post-Strategy Session with me when you sign up now.
Here is what sisters have to say about 21 Day Hormone Detox:
"I used to love putting my outfits together, until everything stopped fitting. I was stuck in hormone MESS. I had gained weight, and I was always too exhausted to lace up my running shoes. I was wearing sweatpants everywhere I went...until I started applying the hormone detox to my life. Now I can fit into my old jeans with confidence, and rarely do I find myself lagging at the end of the day. I couldn't have done it without this program!" ~ Sarah
"At one point in life, I was highly active. I played sports and enjoyed community activities until I suffered an injury. I fell into a deep depression because of hormones, ate poorly and suffered massive cravings, and as a result put on a ton of excessive weight. Once I started eating clean and preparing the meals that really nourished my body it changed the way I felt on the inside. I want everyone I know to experience this for themselves!" ~ Nadia
"As a mom, I really strive to set a great example for my kids, but I found myself moody and often not feeling like myself. Re-learning how to eat the right way opened my eyes to how much more energy I had, and how much happier my kids were too because they ate the meals with me!"
~ Maryam
Don't forget your investment in yourself.
I look forward to see you on the flip side, In shaa Allah.
Your Instructor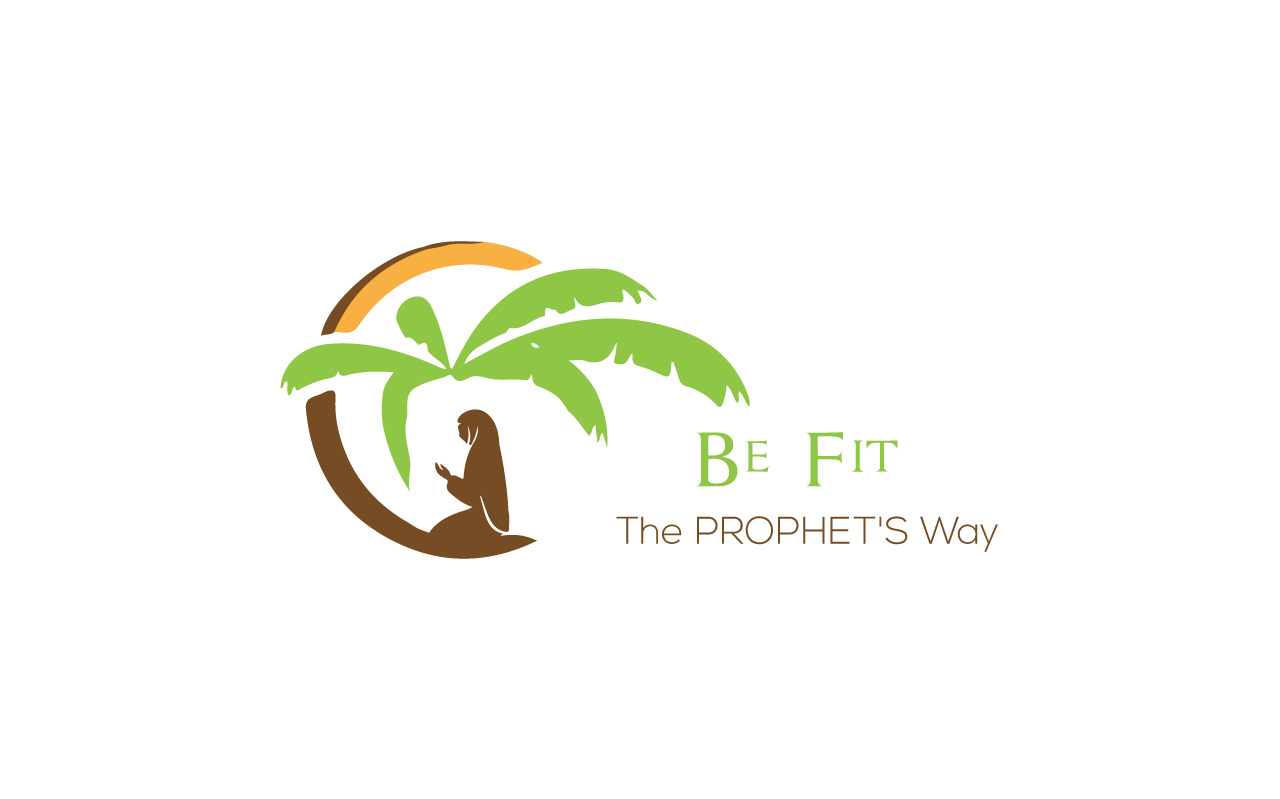 Nabillah Farooq is the Founder and Registered Health & Wellness Coach at Be Fit – The Prophet's Way.
She has a background and experience in Prophetic / Islamic medicine, allopathic medicine, fitness and holistic nutrition, and health coaching. She continues to study holistic & Islamic nutrition, fitness, and Hijama – based therapies to support and empower frustrated, stressed, and overwhelmed Muslims, in particular, sisters with hormonal imbalances like PCOS (Polycystic Ovarian Syndrome), Diabetes, Hypothyroid, etc to overcome their hormonal and weight issues through the language of food and Sunnah Remedies. She has co-authored " The Muslim Entrepreneur Mind Volume ll " She is also a homeschool parent, resides in Toronto, Canada with her lively four children.
Health is mentioned in Quran and the method is in Sunnah! Be Fit - The Prophets Way's programs provide sisters with relevant education, tools, tips, and personal support individually by Nabillah Farooq. She does this all by herself to ensure that the sisters learn it well in a simple and easy way and understand the techniques and tools required to keep sisters fit for life – The Prophet's Way
Nabillah's passion to help muslim sisters with PCOS began during her teen years. She went through her own tireless trail and errors of overcoming PCOS until she found the answer in Islamic medicine and Fiqh which was part of her curriculum during her medical school years. And as of now alhumdulillah, with will of Allah, she has helped numerous muslim sisters around the globe to overcome their gut and hormonal related weight issues naturally with Sunnah Remedies / Prophetic Nutrition and soothing duaas from Quran and Sunnah. This has allowed sisters to experience the joy of fit, sound, healthy body and motherhood which in the past their doctors had said, it can not happen.
She also runs her annual Ramadan Reboot Challenge, PCOS Muslimah Breakthrough Elite Program and The Saleem (Pure) Body And Soul Life Transformation Program For Muslimah.
Nabillah continues her mission to teach and support muslim sisters with their health issues in light of Quran and Sunnah and most important of all, to earn Allah's pleasure.
Course Curriculum
Welcome and next steps
Available in days
days after you enroll
Prepping Day
Available in days
days after you enroll
Week 1 downloads
Available in days
days after you enroll
Frequently Asked Questions
I am unable to eat gluten, will this affect my ability to participate?
Not at all, these recipes are designed to cater to those who need an especially clean diet. No matter what your eating habits look like now, this plan will help you to make them better.
How long do I have access to the course?
How does lifetime access sound? After enrolling, you have unlimited access to this course for as long as you like - across any and all devices you own.
Am I limited to vegetables and salads?
Absolutely not! A common misconception about eating clean or eating vegetarian is that your options are limited. This is simply untrue, there are plenty of meat substitutes that provide an incredible amount of protein. They're filling, fibrous, and easier for your body to process than actual "processed" food. Trust me, you'll be eating a lot more than juices and fruit salads. PLUS –– you get TWO recipe guides… with meat or without. Your choice, your program!
Will this harm me if I am pregnant? What if I am breastfeeding?
You'll never be pressured to take supplements or unnatural substances that would cause disruption in your body. This is simply a switch to more organic, healthy foods as opposed to whatever it is you may have been eating before! You'll want to drink more fluids and eat a bit more protein than usual, otherwise, you'll be perfectly fine. Of course, always consult your doctor.
This course is closed for enrollment.