2019- PCOS Elite Member Program
Discover Why You're Just Days Away From Regaining Control Over Your Life!
Have you ever felt that your body and you are not on the same page?
There's a reason for that. There are players in your body, called hormones, that are making decisions for you.
And the food you eat may not be doing what is best for you
Does this sound familiar?
Getting through the day is a struggle

You feel tense and ready for a meltdown at any moment

Your body feels sluggish and achy

You have trouble falling asleep or staying asleep at night.

Weight gain seems to be your new best friend

And you crave sweet or salty foods all the time

One minute you are happy and the next minute the world is coming to an end

Maybe you have been diagnosed with high blood pressure or cholesterol or diabetes, arthritis, PMS, or menstrual issues

Gas and bloating seems to happening much more often

Constant weight gain or difficulty losing weight
If you suffer from any or all of these, then you are experiencing the effect of whacky hormones on your body systems like ovaries, uterine, gut, stomach, liver, pancreas, adrenals, thyroid, mind and soul.
When they are balanced, they make you feel amazing and when they are out of balance, they make you feel miserable.
Here's the good news…
There is a way to turn your frown upside down.
And it involves something you really like to do – eating.
So ask yourself…
What Would You Do To Feel Like You Again And Be Able To Lose Weight, Gain Energy and Have More Control Over Your Body For Life?
Have you said to yourself "I would do anything to feel good again?"
Have you ever felt: This should not be happening to me!
If you have, then you have probably tried many things to feel better: supplements, medications, working with MDs/NDs and avoiding all kinds of food.
And like most people you are tired of the fight. You are busy, stressed and fed up.
But I have more good news
This is why I've created PCOS Muslimah Breakthrough Elite Member Program For Muslim Sisters that allows you to eat to rebalancing your hormones
Introducing:
PCOS Muslimah Breakthrough Elite Member Program
PCOS Muslimah Breakthrough Elite Member Program will help you rebalance your hormones, using the foods and Sunnah methods that the systems in your body need to function properly.
You are steps away to a more balanced body, starting with food, delicious, wonderful food, full of flavour the way Allah created. As your body adapts to this new way of eating and lifestyle, you will start to notice the headaches disappear, your energy returns and you feel inspired and invigorated. With a step-by-step process, I will guide you through the program. What you gain is knowledge and power – you will learn how you function and what works best for you.
This is not a quick-fix but a real proven solution and you will see:
Noticeable Improvement In Just 30 Days, In shaa Allah.
Remember, you are a woman and you have a cycle and your cycle needs to reset, too, but that means no more PMS, irregular periods or bloating before your period and more energy, clear thinking and beautiful, wonderful calmness and radiant skin iA.
Each week of the program, I will teach you more information to understand the interaction of the various hormones that have playing games in your body systems. You will easily recognize what has happened in your life that led you to be where you are now.
Knowledge is power "And say: `My Rubb! Increase me in knowledge." (Quran 20:114)
As you go through the program, each week you will feel better and better, In shaa Allah.
This Program includes Science and Sunnah based
Virtual classes & workshops

Course materials, at home assignments

Lifetime access to the program for later viewing

Upon completion you become Elite Member Of Be Fit - The Prophet's Way Family

Ongoing continuing education & support even after program completion

24/6 support system
Here is what you will learn:
The Plan
Assessment & Goal Setting
Nutrition and it's connection with the Body and Soul.
The Hormone Conundrum
and it's connection with weight, stress and sleep.
The Healthy Gut
and it's connection with weight, chronic illnesses, hormonal imbalance, fertility
challenges, mind and soul and cancer.
Understand Nutrition
All about Carbohydrates and GI
Sugar Balance
Good and Bad Fats

Fat Burner
Sunnah Fasts & Intermittent fasting
Supplements - Good or bad.

Superfoods
Fibre
Habit Reboot - The Sunnah Way
What exercise does to our body
Types of exercises
Menu Planning

Portion Control
Mindset
Stress management
Why counting calories and diets don't work
How not to eat and feed your family in excess
When to detox and do you need one?
Emotional health and it's connection with nutrition
Maintenance Plan For Life and Much More!
Here Are The Tools You Will Receive To Help You :
Weekly customized flexible Menu Plan with amazing recipes
Weekly grocery lists
Weekly Workout plan with video demos.
Complete instructions to understand what you are eating and why
Lifestyle suggestions to help guide you through the process
How to eat for each stage of your cycle
Weekly handouts e.g.,Are You an Emotional Eater? Top Ten Hormone Balancing Foods
Food Substitution list
Hormone Questionnaire to help you understand what you are experiencing
Chart and instructions for monitoring your cycle
Weight Loss tracker
Body measurements
Weekly sessions with complete support to get the answers to all your questions
And much more
BONUS # 1 (Value $97)
Eating & Exercise while on Travel

(no equipment required)
BONUS # 2 (Value $197)
Menopause and Fat Loss
Bonus # 3 ($47)
7 Prophetic Methods For Weight Loss
BONUS # 4 ($97)
Master Periods - The Islamic Way

Improve your metabolism, lose weight, balance hormones, end cravings and find a new way to live your life with energy and vitality
You will be amazed with what you can accomplish and so will your friends and family. Don't be surprised if they say "I'll have what she's having"
By using these tools, the menu plans and all the instructional information, you will see your body and soul transformation in a manner that can last a lifetime.
Just think what you can do and how great life will be with the new motivation and vitality you will have by participating in this program
Why would you invest in taking care of your health?
Prophet (s.a.w) said, 'There are two gifts which many men are unmindful about – good health and time.' (Bukhari).
From this hadith it's clear that we have to value and appreciate the gift of healthy body. Our bodies are amanah from Allah. Therefore, investing in taking care of our health is very important and also learning how to and what to eat at what time to eat - is all part of taking care of our health. Our Prophet (s.a.w) has taught us exactly how to do it.
Allah says in Chapter 6, verse 141, "Eat and drink, but do not go to excess; He does not love people of excess".
Could This Be the Answer You Have Been Searching For To Re-Invigorate Your Life? Find Out Today…
Now Only $ 297 monthly for 12 months with Last 2 months FREE
OR
One Full Payment of $ 2,740
Who Is This Program NOT For:
This is Not for you if you don't want to put in efforts to have healthy fit body.

This is not for you if you want to invest in your smart phone and internet but investing in your healthy fit body is not your priority.
This is not for you if you don't want to follow Sunnah and Please Allah.
This is For you if :
You want life long fit & healthy body.
You want to learn Sunnah methods of caring for your body and mind.
You want t o please Allah swt by taking care of your body and mind.
You want to increase your health and emaan.

Are you ready to get started ?
Give yourself this gift of PCOS Muslimah Breakthrough Elite Program, right now! This will be the best present you have ever given yourself.
Don't Miss Out On This Opportunity to Re-Tune Body, Mind and Soul. Join PCOS Muslimah Breakthrough Elite Program Now.
I'm so confident that this The PCOS Muslimah Breakthrough Elite Program will give you the actionable tools, resources, and all you need to start making healthy choices and get on the right track to achieve your health goals effortlessly for life .
Go ahead and click on the button below to sign up for The PCOS Muslimah Breakthrough Elite Program and Empower Yourself to Make Healthier Choices, Feel Amazing, and Reclaim a Body That You Love, In shaa Allah.
Sign Up for The PCOS Muslimah Breakthrough Elite Program Today! And I will see you on the other side In shaa Allah!

Your Instructor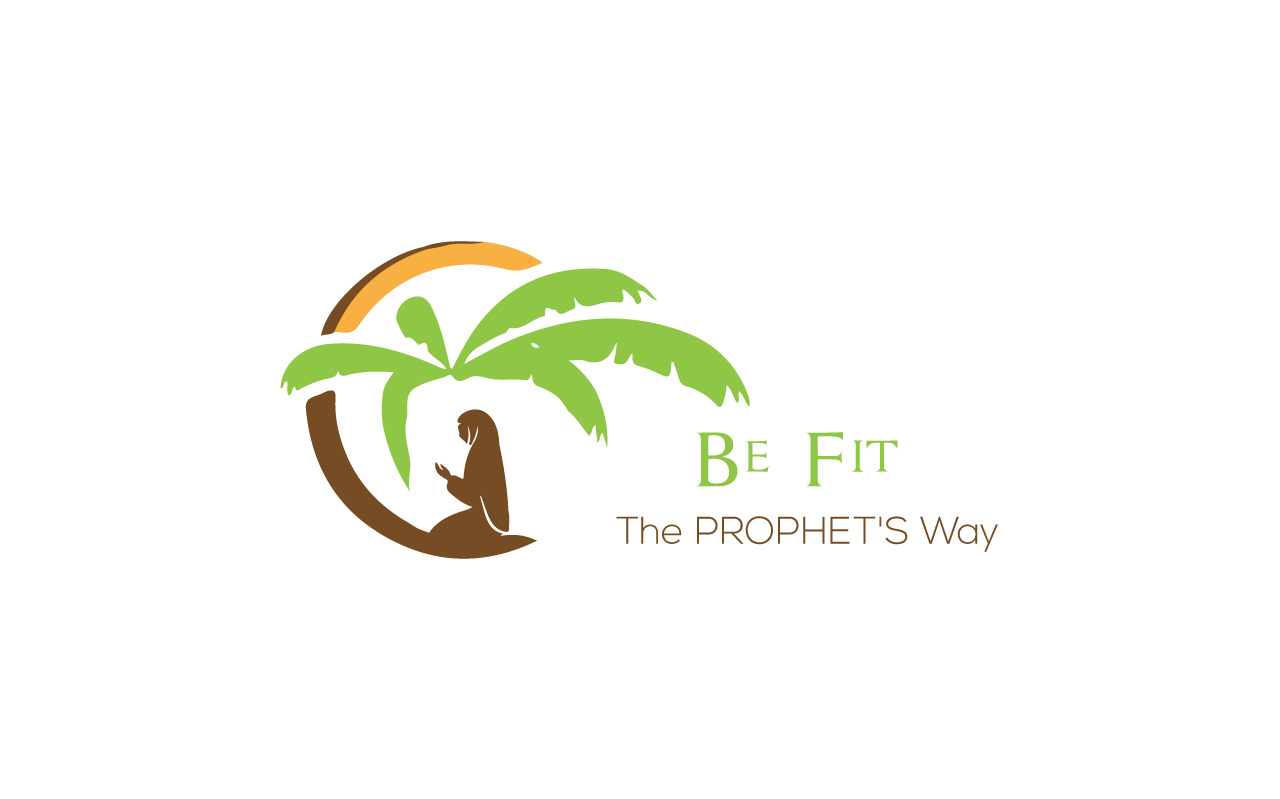 Nabillah Farooq is the Founder and Registered Health & Wellness Coach at Be Fit – The Prophet's Way.
She has a background and experience in Prophetic / Islamic medicine, allopathic medicine, fitness and holistic nutrition, and health coaching. She continues to study holistic & Islamic nutrition, fitness, and Hijama – based therapies to support and empower frustrated, stressed, and overwhelmed Muslims, in particular, sisters with hormonal imbalances like PCOS (Polycystic Ovarian Syndrome), Diabetes, Hypothyroid, etc to overcome their hormonal and weight issues through the language of food and Sunnah Remedies. She has co-authored " The Muslim Entrepreneur Mind Volume ll " She is also a homeschool parent, resides in Toronto, Canada with her lively four children.
Health is mentioned in Quran and the method is in Sunnah! Be Fit - The Prophets Way's programs provide sisters with relevant education, tools, tips, and personal support individually by Nabillah Farooq. She does this all by herself to ensure that the sisters learn it well in a simple and easy way and understand the techniques and tools required to keep sisters fit for life – The Prophet's Way
Nabillah's passion to help muslim sisters with PCOS began during her teen years. She went through her own tireless trail and errors of overcoming PCOS until she found the answer in Islamic medicine and Fiqh which was part of her curriculum during her medical school years. And as of now alhumdulillah, with will of Allah, she has helped numerous muslim sisters around the globe to overcome their gut and hormonal related weight issues naturally with Sunnah Remedies / Prophetic Nutrition and soothing duaas from Quran and Sunnah. This has allowed sisters to experience the joy of fit, sound, healthy body and motherhood which in the past their doctors had said, it can not happen.
She also runs her annual Ramadan Reboot Challenge, PCOS Muslimah Breakthrough Elite Program and The Saleem (Pure) Body And Soul Life Transformation Program For Muslimah.
Nabillah continues her mission to teach and support muslim sisters with their health issues in light of Quran and Sunnah and most important of all, to earn Allah's pleasure.
Course Curriculum
Welcome and next steps
Available in days
days after you enroll
The Plan
Available in days
days after you enroll
Healthy Gut System I
Available in days
days after you enroll
Courses Included with Purchase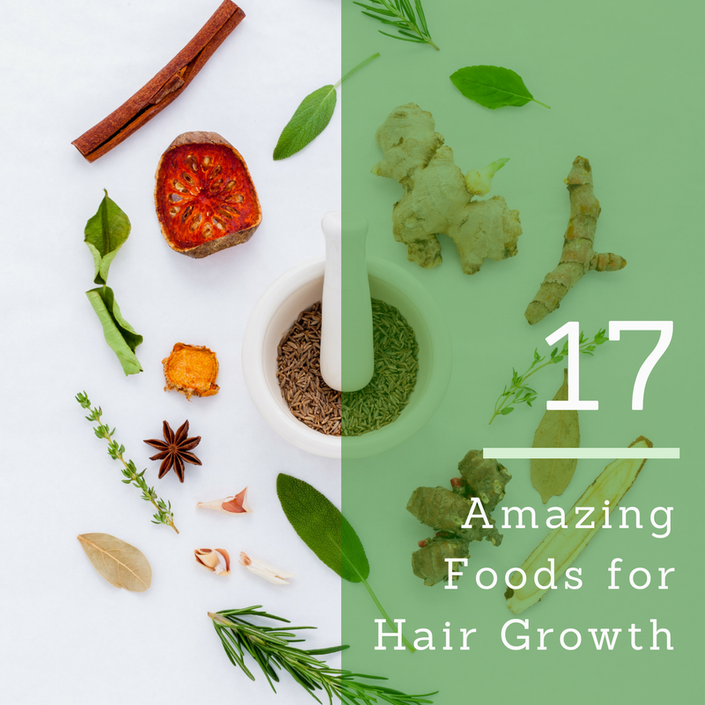 17 Foods That Prevent Hair Loss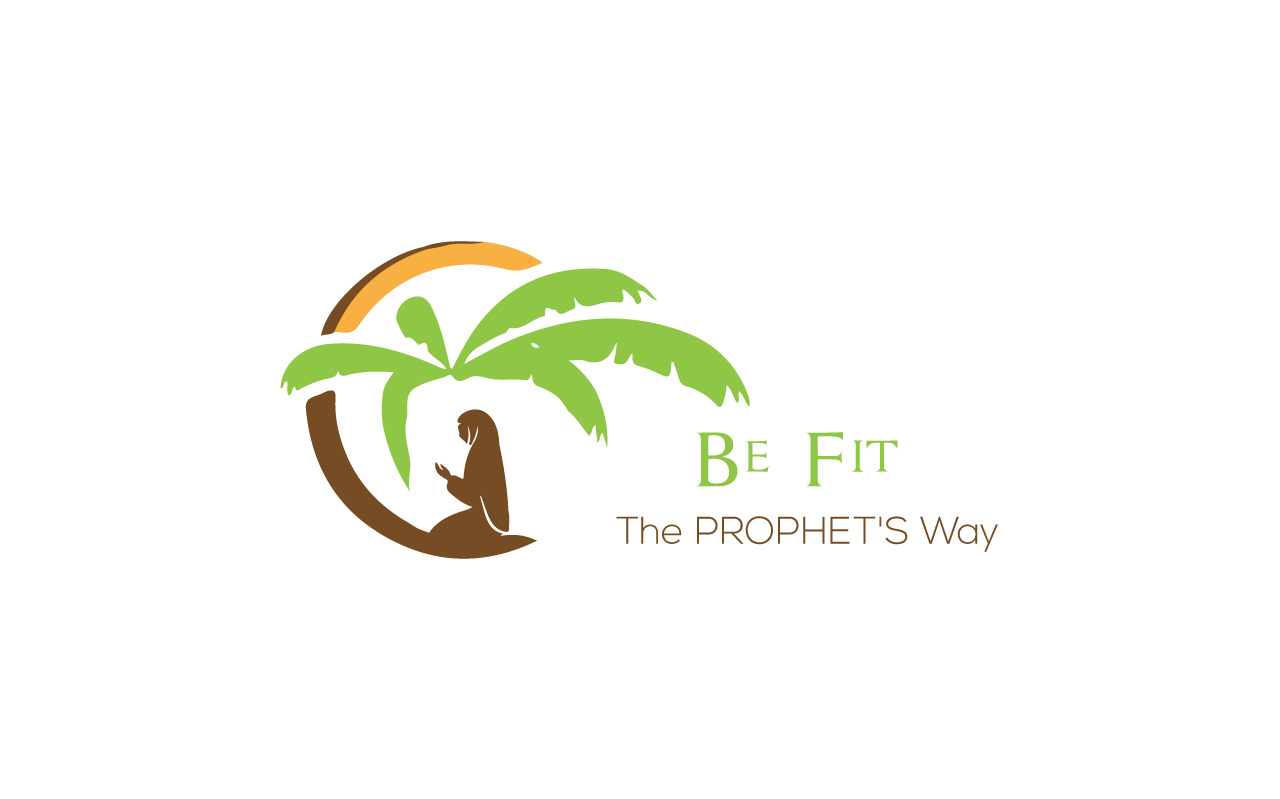 $12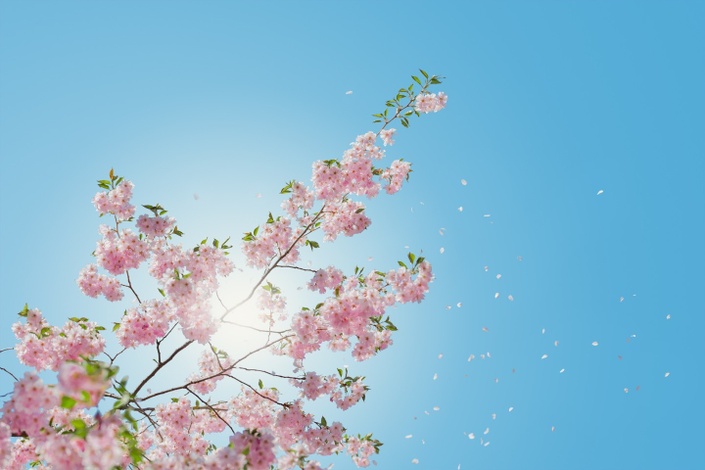 Seven weight loss sunnah remedies
Intro -Revive Sunnah and effortlessly manage hormones & weight for life, In shaa Allah!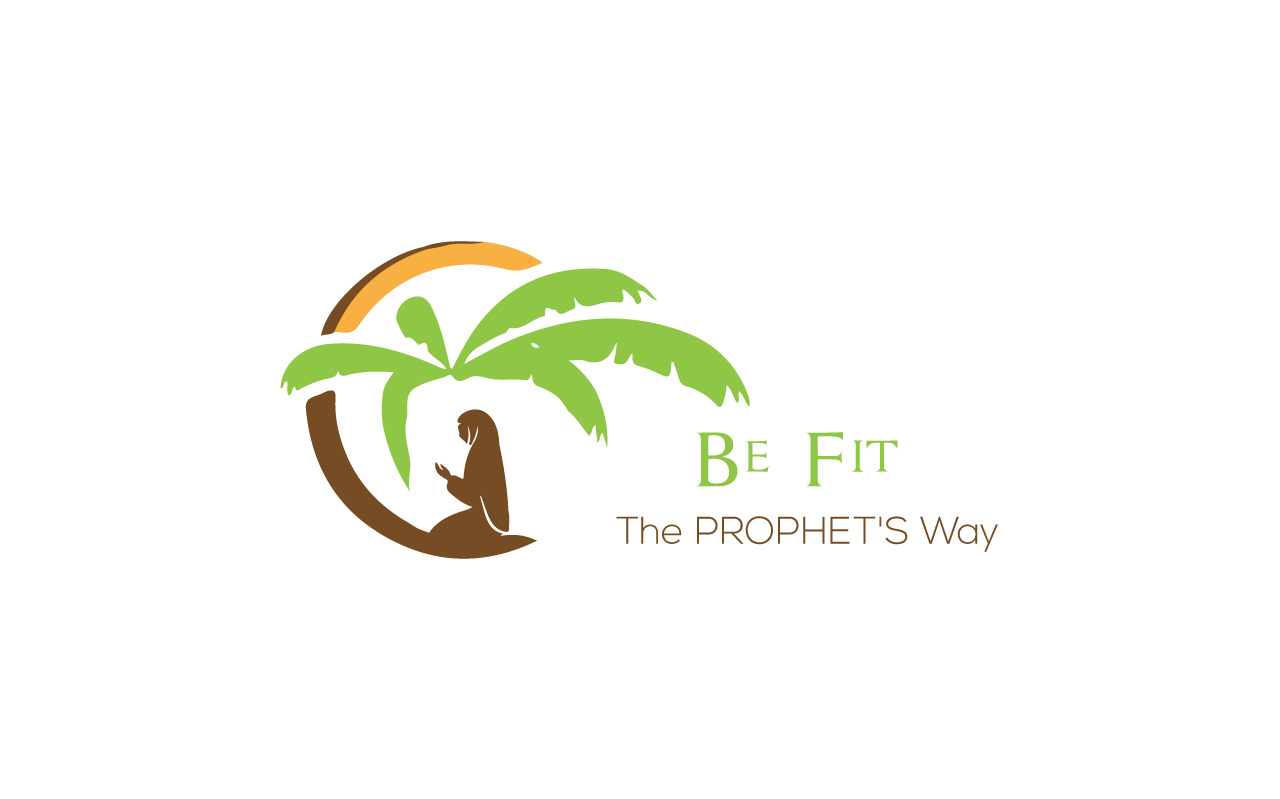 $47
Original Price: $59
This course is closed for enrollment.