The month of Ramadan in which was revealed the Quran, a guidance for mankind and clear proofs for the guidance and the criterion (between right and wrong) ~ Quran 2:185.
2020 - Ramadan Online Bootcamp For Sisters
presented by
Be Fit Prophets Way Inc
and
Madina Therapy LLC
Focuses On

Maintaining sugar, hormonal and immunity balance in midst of Carona Pandemic
Maintaining this balance is essential for good health, vitality and losing fat weight.
2020 Ramadan Bootcamp For Sisters is where you learn to exercise self control and sunnah of physical and spiritual wellbeing. It is focused 30 days nutrition, movement and Ibadaah (worship) Challenge designed to re orient you towards healthier Sunnah habits and better overall health.
I know some of you must thinking or must have heard friends or family members saying Ramadan is about worship only don't try losing weight during this month or you couldn't lose fat weight outside Ramadan then how would you succeed achieving this goal during Ramadan?

It's correct Ramadan is more about spending most of our time in worship and doing good deeds!
Instead of spending time in kitchen for hours cooking unhealthy foods that doesn't benefit your body or watching tv series, movie, aimlessly surfing internet etc., it's worship when you spend less time cooking cooking healthy foods that Allah swt created for your family , taking care of your body and mind, connecting with Quran and teaching it to your children, guarding your tongue, eyes and ears, wisely spending your time through out the day, sleeping right after Isha and waking up for Qiyam al Layl etc., are all forms of worship in obedience to Allah swt that one should strive for during Ramadan and outside Ramadan as well In shaa Allah. Think about it you are rewarded more during Ramadan for all forms of worship so why would one avoid achieving the goal of getting fit during ramadan?
On seeing a fat man, the Prophet ( ﷺ ) said:
"If you did not have a paunch (belly fat), it would be better for you".
He also said:
"Overeating does not go with good health." [Al-Haythami]
A man came to Umar bin Al Khattab (May Allah be pleased with him) and he had a big belly, Umar asked him, 'What is this?' The man replied, "It is a blessing from Allah!" Umar said, 'No, its a punishment from Allah!.'

If you've been struggling to melt those stubborn extra pounds and get back in shape, and you're tired of trying crazy diets that don't work long term, you'll want to keep reading.
Let's face it…
It can be confusing, frustrating and a bit overwhelming to know what to do for long-term success. There's so much conflicting information everywhere we turn, and sometimes we just feel defeated and give up.
One thing we DO know for sure is that restrictive diets (or "quick fixes") don't work long-term, and rapid weight loss often leads to rapid weight GAIN.
It's not your fault that you've been fooled into thinking that restrictive dieting is the only way to reach your goals.
It's time to STOP the madness! Just follow Sunnah and experience the fat loss and increase in energy as well In shaa Allah.
Let's help you get back on track the RIGHT way, so you can make sustainable changes you can live with FOREVER and be happy about.
Get ready to learn simple step-by-step strategies in the light of Quran & Sunnah that you can EASILY implement to help you:
Balance Hormones, Lose Weight and Get Back in Shape (Access to our Online workouts that can be done from the comfort of your home)
Feel More Energized (and avoid the afternoon slump)
Slip Into Your Favourite Clothing Again, In shaa Allah.
Fuel Your Body Without Ever Feeling Deprived with Foods that Allah swt created so that you can worship properly bi'ithnillah.
There are no crazy tricks, pills, potions or gimmicks!
You'll ALSO get the most DELICIOUS, easy-to-prepare recipes PLUS a community of support that's with you every step of the way.
2020 Ramadan Bootcamp For Sisters is a 30 + 21 Day Program
During this program we'll focus on one transformational strategy every 10 days:
Prep Days – How to plan for LONG-TERM success – Simple, effective tips to save you TIME, CALORIES and MONEY, without feeing deprived. (Begins from 1st Ramadan 2020, In shaa Allah)
1st Ashra (1st 10 days of Ramadan) – How to plan a Ramadan day based on the Sunnah in today's fast pace life plus finding the right exercise for YOU – Hint: you don't have to spend hours at the gym to get in great shape. What happens to our body from within during fasting. Correct Method of Salah. Prophetic Remedies for Your Striving Heart.
2nd Ashra (2nd 10 days of Ramadan) – Best deeds to perform during the month of Ramadan. Why choosing the quality of food (not just the number of calories) is critical for weight loss. All about I'tikaaf. Eating to fuel your body – what ONE thing you may be doing unknowingly to sabotage your efforts, and how to easily fix it. Calculate Zakah. Living for the Sake of Allah Despite Inevitable Tests.
3rd Ashra (3rd 10 days of Ramadan) – Perform I'tikaak / Worship at home and follow all learnt during 1st and 2nd Ashra of Ramadan, In shaa Allah. 24/6 Support is available when required. Reviving Ruqyah in Your Daily Grind.
2020 Ramadan Bootcamp For Sisters is online program, you can participate no matter where you live!
Here's how it works:
This is an online program so you can join us from ANYWHERE in the world (please invite your friends so that they can also join the program and you earn the reward or ajar In shaa Allah!)
Once you sign up, you'll receive:
One simple, transformational strategy each ashara (10 days) to get you on the right track.
Templates and worksheets to make tracking and planning easy.
INSTANT access to the Exclusive Membership Group for support during the 30 days
SUPPORT, MOTIVATION and INSPIRATION for 30 days
Delicious, Nutritious Recipe eGuide for Sahoor, Iftar, dinner and side dishes (A $27 value)
A Grocery Shopping Guide to help you easily navigate healthy food choices at the store (A $19 value)
Smoothies and Juices recipe guide (A $19 Value)
7 Prophetic Methods for Weight Loss ( A $47 Value)
Fun Ramadan Quizez - Learn about all types of Forgotten Fasts in Islam and their Significance.
Etiquettes Of Eating In Islam (priceless)
Duaas and Quran Summarized during each Ashrah of Ramadan In shaa Allah.(priceless)
Correct Method Of Salah
Zakat Calculator
24/6 Support available In shaa Allah.
Bonus : Eat Your Way To Hormonal Health.
Mindset for success.
6 Shawal Fasts
Post Eid Bonus: How to be present in your life (3 weeks program)
Diseases and Purification of Your Soul.

Emotional Wellness and Nourishment for Resilient You

.
PLUS…You'll get THESE Amazing BONUSES for FREE
Share this with a friend or 2 so that they can benefit by joining the Program with you and you earn the ajar (rewards) In shaa Allah!
60 Days from now, you'll be glad you did In shaa Allah!
Fun – Motivation – Inspiration – Support – EID!
The Prophet ( ﷺ ) said:
"The one who is physically healthy, safe in his community and is sufficiently nurtured will possess the whole world." (Tirmidhi)
Let's Trust in Allah and tie our camel by maintaining our health & wellbeing while fasting in midst of pandemic, In shaa Allah.
use discount code: Precious2020 at checkout
Disclaimer: This program is not intended to diagnose, treat, prevent or cure any illness or disease.The information provided in this program is for general educational purposes, has not been reviewed nor approved by the FDA and is not intended to take the place of advice from your medical professional, licensed dietician or nutritionist.You are solely responsible for your health care and activity choices.
Your Instructor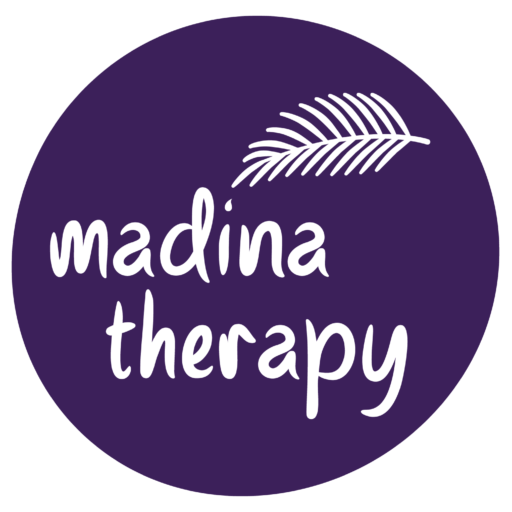 Asalaam Alaykum Warahmat Allah Wabarakatu,
I'm Sohada, founder of Madina Therapy, a faith practice inspired by everyday Muslimahs who are looking to grow in their spiritual wellness and health. Serving women and children occupational therapy, heartfelt life coaching, Islamic counseling, hijama cupping care, special education/needs advocacy, mental health coaching are things that I am passionate about. Coming back to Boston after living in Madinah Munawwarah for 10 years led me to a desire in wanting to give back to sisters in my community and others globally in support of personal development, and in advocacy for sisters wanting to help others step up in their lives from the shackles of this donia. This is how Madina Therapy Ilm Institute was formed because sincerity and knowledge are prerequisites to the success and triumph of every struggle. I am so honored and excited to be joining Coach Nabillah to serve you here in the platform she founded, Be Fit - The Prophet's Way Academy!


Course Curriculum
Welcome and next steps
Available in days
days after you enroll
First Ashara (Day 1- Day 10 of ramadan)
Available in days
days after you enroll
Prophetic Remedies for Your Striving Heart
Available in days
days after you enroll
This course is closed for enrollment.