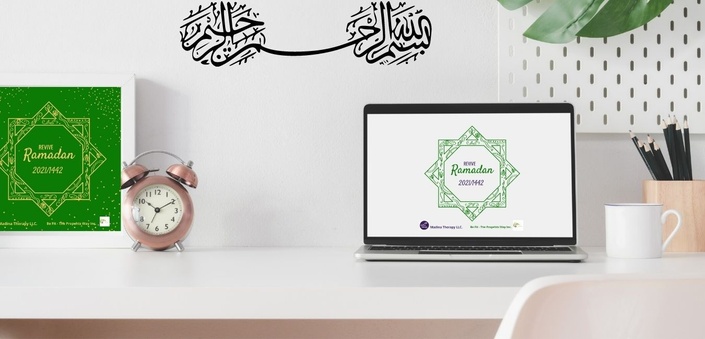 Revive Ramadan 1442/2021
The month of Ramadan in which was revealed the Quran, a guidance for mankind and clear proofs for the guidance and the criterion (between right and wrong) ~ Quran 2:185.
Revive Ramadan 1442/2021
presented by
Be Fit Prophets Way Inc
and
Madina Therapy LLC
Focuses On

Maintaining sugar, hormonal and immunity balance in midst of Carona Pandemic
Maintaining this balance is essential for good health, vitality and losing fat weight
Revive Ramadan 1442/2021 is where you learn to exercise self control and sunnah of physical and spiritual wellbeing. It is a focused 30 days nutrition, movement and Ibadaah (worship) Challenge designed to re orient you towards healthier Sunnah habits and better overall health.
I know some of you must thinking or must have heard friends or family members saying Ramadan is about worship only don't try losing weight during this month or you couldn't lose fat weight outside Ramadan then how would you succeed achieving this goal during Ramadan?

It's correct Ramadan is more about spending most of our time in worship and doing good deeds!
Instead of spending time in kitchen for hours cooking unhealthy foods that doesn't benefit your body or watching tv series, movie, aimlessly surfing internet etc., it's worship when you spend less time cooking cooking healthy foods that Allah swt created for your family , taking care of your body and mind, connecting with Quran and teaching it to your children, guarding your tongue, eyes and ears, wisely spending your time through out the day, sleeping right after Isha and waking up for Qiyam al Layl etc., are all forms of worship in obedience to Allah swt that one should strive for during Ramadan and outside Ramadan as well In shaa Allah. Think about it you are rewarded more during Ramadan for all forms of worship so why would one avoid achieving the goal of getting fit during ramadan?
On seeing a fat man, the Prophet ( ﷺ ) said:
"If you did not have a paunch (belly fat), it would be better for you".
He also said:
"Overeating does not go with good health." [Al-Haythami]
A man came to Umar bin Al Khattab (May Allah be pleased with him) and he had a big belly, Umar asked him, 'What is this?' The man replied, "It is a blessing from Allah!" Umar said, 'No, its a punishment from Allah!.'

If you've been struggling to melt those stubborn extra pounds and get back in shape, and you're tired of trying crazy diets that don't work long term, you'll want to keep reading.
Let's face it…
It can be confusing, frustrating and a bit overwhelming to know what to do for long-term success. There's so much conflicting information everywhere we turn, and sometimes we just feel defeated and give up.
One thing we DO know for sure is that restrictive diets (or "quick fixes") don't work long-term, and rapid weight loss often leads to rapid weight GAIN.
It's not your fault that you've been fooled into thinking that restrictive dieting is the only way to reach your goals.
It's time to STOP the madness! Just follow Sunnah and experience the fat loss and increase in energy as well In shaa Allah.
Let's help you get back on track the RIGHT way, so you can make sustainable changes you can live with FOREVER and be happy about.
LEARN TO LISTEN TO YOUR BODY, BURN CALORIES QUICKER, AND FEEL FABULOUS IN THE PROCESS.
You deserve to feel energized, invigorated, and in control of your body.
What if I told you there's a way to control blood sugars, increase your cognitive function, and lose weight that's easy and simple!
You are probably tired of fad diets and spending money on "quick cures". But this is NOT any of that. This is fasting the safe and proper way. Your body will thank you for it.
You are probably wondering if this is truly good for your body. What benefits does fasting bring to the table? How to do it safely, what are the correct steps to take? Trust me! I will go in-depth on all those beneficial details in the Revive Ramadan 1442/2021 Program.
Did you know there are several types of Fasting? How this will help you be more successful when it comes to this super effective way to burn calories.
GET READY TO GET LEAN, CLEANSE, AND RESTORE YOUR SELF-CONFIDENCE.
Ready to get healthy spiritually, physically, mentally?
There are so many fads out there that guarantee a healthier & leaner you. I've been there – frustrated, scared, and confused at the influx of incomplete information.
That's why I created the Revive Ramadan 1442/2021. I go through what Is fasting and intermittent fasting, the different ways you can practice this health plan, and all the benefits that you will be able to reap, In shaa Allah.
You will also get help on:
1)How to deal with your fasting hours
2)Dos and Don'ts for Fasting
3)Fasting & Workouts
4)Fasting & Women
5)What you should Eat while doing Fasting
6)Anger Control
7)Mindful eating
8)Boost your immunity
9)Prophetic remedies for striving hearts.
10) Living for sake of Allah swt despite the inevitable tests.
11) Reviving Ruqya on your daily grind.
12) Diseases and purification of souls.
13) Emotional wellness & nourishment for resilient you.
This is a comprehensive, tell-all, easy-to-follow plan on how to do fasting the Right Way!
KNOWLEDGE IS THE GREATEST TOOL IN YOUR ARSENAL.
REVIVE RAMADAN 1442/2021 WILL GIVE YOU ALL THE POWER TO MAKE THE RIGHT AND HEALTHY CHOICES FOR YOUR BODY, MIND & SOUL.
You can be the healthiest you've ever been even if you:
Feel frustrated at all the Fad Diets around the internet.
Have tried everything in the book but you still cannot lose those clingy pounds.
Have an insatiable and frustrating appetite.
Feel out of control with your health journey.
JOIN MY INTERM REVIVE RAMADAN 1442/2021 TODAY
IT'S NOT TOO LATE & IT'S FREE!
Your Instructor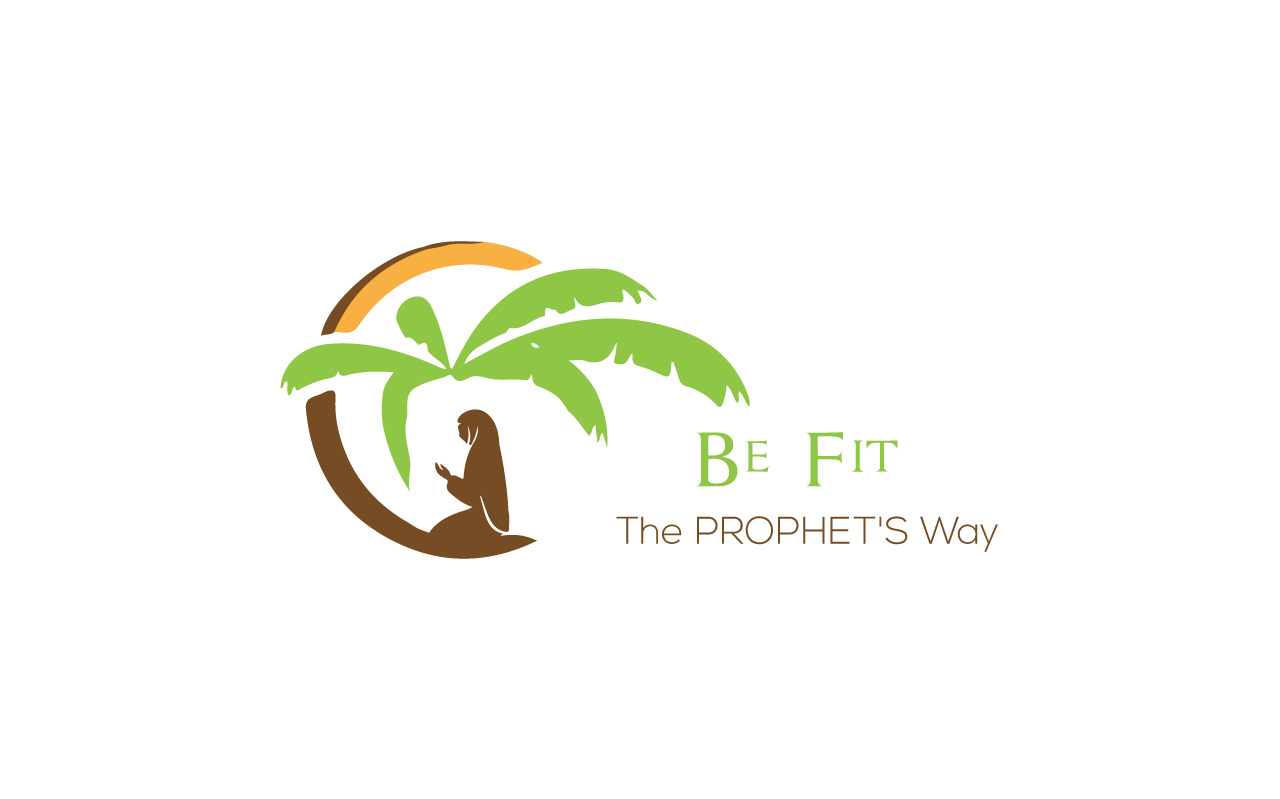 Nabillah Farooq is the Founder and Registered Health & Wellness Coach at Be Fit – The Prophet's Way.
She has a background and experience in Prophetic / Islamic medicine, allopathic medicine, fitness and holistic nutrition, and health coaching. She continues to study holistic & Islamic nutrition, fitness, and Hijama – based therapies to support and empower frustrated, stressed, and overwhelmed Muslims, in particular, sisters with hormonal imbalances like PCOS (Polycystic Ovarian Syndrome), Diabetes, Hypothyroid, etc to overcome their hormonal and weight issues through the language of food and Sunnah Remedies. She has co-authored " The Muslim Entrepreneur Mind Volume ll " She is also a homeschool parent, resides in Toronto, Canada with her lively four children.
Health is mentioned in Quran and the method is in Sunnah! Be Fit - The Prophets Way's programs provide sisters with relevant education, tools, tips, and personal support individually by Nabillah Farooq. She does this all by herself to ensure that the sisters learn it well in a simple and easy way and understand the techniques and tools required to keep sisters fit for life – The Prophet's Way
Nabillah's passion to help muslim sisters with PCOS began during her teen years. She went through her own tireless trail and errors of overcoming PCOS until she found the answer in Islamic medicine and Fiqh which was part of her curriculum during her medical school years. And as of now alhumdulillah, with will of Allah, she has helped numerous muslim sisters around the globe to overcome their gut and hormonal related weight issues naturally with Sunnah Remedies / Prophetic Nutrition and soothing duaas from Quran and Sunnah. This has allowed sisters to experience the joy of fit, sound, healthy body and motherhood which in the past their doctors had said, it can not happen.
She also runs her annual Ramadan Reboot Challenge, PCOS Muslimah Breakthrough Elite Program and The Saleem (Pure) Body And Soul Life Transformation Program For Muslimah.
Nabillah continues her mission to teach and support muslim sisters with their health issues in light of Quran and Sunnah and most important of all, to earn Allah's pleasure.
Course Curriculum
Welcome and next steps
Available in days
days after you enroll
First Ashara (Day 1- Day 10 of ramadan)
Available in days
days after you enroll
Prophetic Remedies for Your Striving Heart
Available in days
days after you enroll
This course is closed for enrollment.