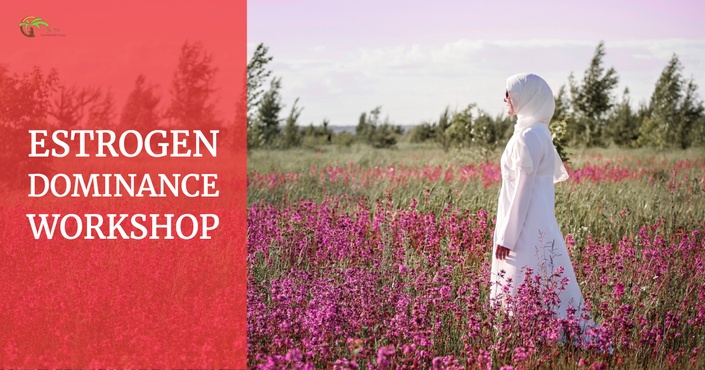 Estrogen Dominance Workshop
Estrogen Dominance Workshop
Do you DREAD that time of the month because of painful periods & crazy mood swings?
Is it IMPOSSIBLE to lose weight despite your best efforts?
Are you having hot flashes worse than high noon on the Sahara Desert?
Do you have painful, swollen breasts ?
You may have estrogen dominance.
Welcome to our club! Women have been told that signs like hot flashes, mood swings, and painful periods are just part of "being female".
I'm here to tell you that it's a real condition called estrogen dominance.
You can be FREE of these challenging symptoms today!
Asalaam o alaikum warahmatullahi wabarakatuhu! I am Nabillah, founder of Be Fit - The Prophet's Way
(Find my bio below)
Just like you, my client Sarah, struggled with irregular periods and slow metabolism. She had awful migraines. She was NEVER interested to be intimate with her husband, and when they did get there, she felt miserable.
Estrogen dominance is the most common hormonal imbalance in women. It happens when there's more estrogen relative to other hormones in the body. Common life factors like pregnancy/postpartum, hormone therapy, hormonal birth control, and even stress can make estrogen skyrocket.
Here's the good news: she fixed it with healthy, sustainable lifestyle changes.
Today, she is
Hot-flash free

No longer the PMS monster

Keeping the weight & bloat off

Interested in her husband… and feels good about intimacy.
I created an Estrogen Dominance workshop to teach women about Estrogen Dominance & to show them do-able ways to support their body's natural rhythms of hormone creation.
Are you ready to be free of the pain, hot flashes, and bloat that come with "being a woman"?
Are you ready to be the gorgeous woman that you are?
SIGN UP below.
Estrogen Dominance Workshop now.
What if you could live life without the fear of the next mood swing? Healthy lifestyle changes to address your estrogen dominance will heal your body & hormones so that they regulate… Naturally, In shaa Allah!
You'll Learn:
Do-able, realistic lifestyle changes to address estrogen imbalance that WORK

Signs of estrogen imbalance

Why we LOVE & NEED estrogen

How hormonal birth control might be causing your imbalance – and what to do about it
Sign up NOW below.
Don't forget to
Use Discount Code: 2020
Your Instructor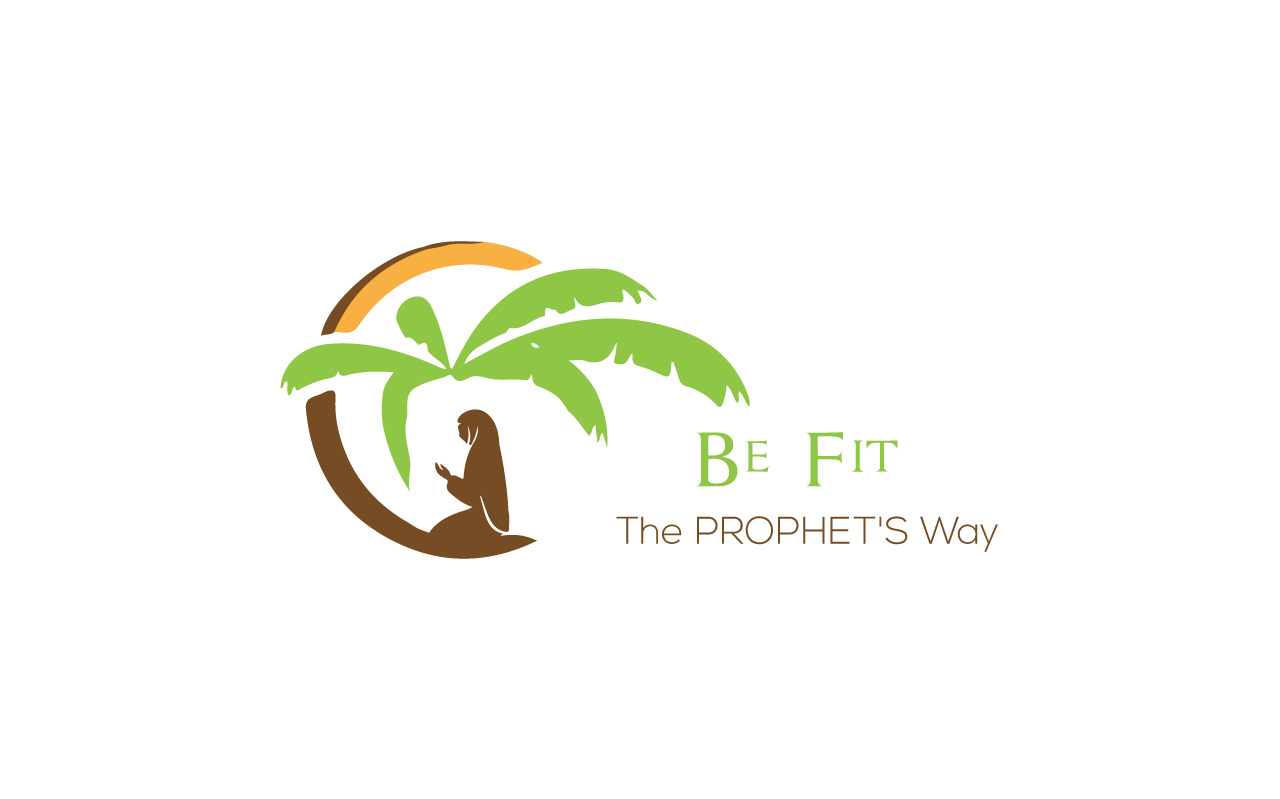 Nabillah Farooq is the Founder and Registered Health and Wellness Coach at Be Fit – The Prophet's Way.
She has a background and experience in Prophetic / Islamic medicine, allopathic medicine, fitness, holistic nutrition, and health coaching. She continues to study holistic & Islamic nutrition, fitness, and Hijama – based therapies to support and empower frustrated, stressed and overwhelmed Muslims, in particular, sisters with hormonal imbalances like PCOS (Polycystic Ovarian Syndrome), Diabetes, Hypothyroid, etc to overcome their hormonal and weight issues through the language of food and Sunnah Remedies. She has co-authored " The Muslim Entrepreneur Mind Volume ll " She resides in Ontario, Canada with her lively four children. In her free time, she nourishes her curious soul by exploring the beautiful world created by the most merciful and the most forgiving King of all kings!
Health is mentioned in Quran and the method is in Sunnah! Be Fit - The Prophets Way's programs provide muslims with relevant education, tools, tips, and personal support individually by Nabillah. She does this all by herself to ensure that the sisters learn it well in a simple and easy way and understand the techniques and tools required to keep sisters fit for life – The Prophet's Way
Nabillah's passion to help Muslim sisters with PCOS began during her teen years. She went through her own tireless trial and errors in overcoming PCOS until she found the answer in Islamic medicine and Fiqh which was part of her curriculum during her medical school years. And as of now alhamdulillah, with the will of Allah, has helped numerous Muslim sisters around the globe to overcome their gut and hormonal-related weight issues naturally with Sunnah Remedies / Prophetic Nutrition and soothing duaas from Quran and Sunnah. This has allowed sisters to experience the joy of fit, sound, healthy body, and motherhood which in the past their doctors had said, can not happen.
She also runs her annual Ramadan Reboot Challenge, PCOS Muslimah Breakthrough Elite Program, and The Saleem (Pure) Body And Soul Transformation Program For Muslimah.
Nabillah continues her mission to teach and support muslims with their health & wellness in light of Quran and Sunnah and most important of all, to earn Allah's pleasure.
Course Curriculum
First Section
Available in days
days after you enroll
Handouts
Available in days
days after you enroll
Frequently Asked Questions
When does the workshop start and finish?
The workshop starts when you are ready :) You may revisit and listen to the recording at your convenient time.
How long do I have access to the course?
How does lifetime access sound? After enrolling, you have unlimited access to this course for as long as you like - across any and all devices you own.
What if I need more support after the workshop?
You may reach out directly to me at
[email protected]
and I will be more than happy to help you out, In shaa Allah.