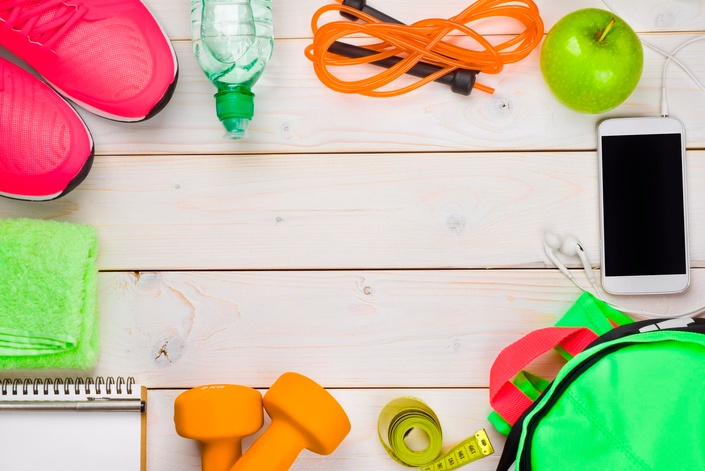 Overcome Fat / hormone related weight for life + 7 Prophetic Methods For Weight Loss - Group Coaching
Transform your mind and body NOW and regain your health back!
Watch Promo
Asalaam o alaikum!
I am glad that you have taken the first step towards your goal through language of food, Prophetic medicine & teachings. Overcome Fat / hormone related weight for life! is designed to help musilm women to take care of their bodily and mind health and maintain your health according to the teachings of our beloved Prophet Muhammad (s.a.w).
---
Here's How You Can Stop The Annoying Issues That Are Making You Miserable
Discover Why You're Just Days Away From Regaining Control Over Your Health Life!
In shaa Allah
Have you ever felt that your body and you are not on the same page?
There's a reason for that. There are players in your body, called hormones, that are making decisions for you.
And the food you eat may not be doing what is best for you
Does this sound familiar?
Getting through the day is a struggle

You feel tense and ready for a meltdown at any moment

Your body feels sluggish and achy

You have trouble falling asleep or staying asleep at night.

Weight gain seems to be your new best friend

And you crave sweet or salty foods all the time

One minute you are happy and the next minute the world is coming to an end

Maybe you have been diagnosed with high blood pressure or cholesterol or diabetes, arthritis, PMS, or menstrual issues

Gas and bloating seems to happening much more often
If you suffer from any or all of these, then you are experiencing the effect of whacky hormones.
When they are balanced, they make you feel amazing and when they are out of balance, they make you feel miserable.
Here's the good news…
There is a way to turn your frown upside down.
And it does not involve buying expensive supplements or doing complicated exercise routines
It involves something you really like to do – eating.
So ask yourself…
What Would You Do To Feel Like You Again And Be Able To Lose Weight, Gain Energy and Have More Control Over Your Body?
Have you said to yourself "I would do anything to feel good again?"
Have you ever felt: This should not be happening to me!
If you have, then you have probably tried many things to feel better: supplements, medications, working with doctors and avoiding all kinds of food.
And like most people you are tired of the fight. You are busy, stressed and fed up.
But I have more good news
This one balancing program that allows you to eat your way to rebalancing your hormones
Introducing:
Overcome Fat / hormone related weight for life + 7 Prophetic Methods For Weight Loss - Group Coaching
This program will help you rebalance your hormones, using the foods Allah created that the systems in your body need to function properly.
You are steps away to a more balanced body, starting with food, delicious, wonderful food, full of flavour that way Allah created. As your body adapts to this new way of eating, you will start to notice the headaches disappear, your energy returns and you feel inspired and invigorated. With a step-by-step process, I will guide you through the program. What you gain is knowledge and power – you will learn how you function and what works best for you.
This is not a quick-fix but a real proven solution and you will see:
Noticeable Improvement In Just 30 Days.
Remember, you are a woman and you have a cycle and your cycle needs to reset, too, but that means no more PMS, irregular periods or bloating before your period and more energy, clear thinking and beautiful, wonderful calmness.
Each week of the program, I will teach you more information to understand the interaction of the various hormones that have playing games in your body. You will easily recognize what has happened in your life that led you to be where you are now. As you go through the program, each week you will feel better and better, In shaa Allah.
In this program, you'll discover…
The role of the liver and how easy it is to support its 400 functions. Learn about the foods your liver loves.

The top ten hormone-balancing foods and how easily they can be worked into your diet

The other players in the game, the adrenals, the thyroid, the intestinal system and digestive system and how they are affecting you – they all involve hormones so if you have issues with any of these, you will now know why

How to support your body by eliminating toxins and feeding it with the nutrients it needs to stop the weight gain, improve your moods and stop those insatiable cravings.

Why the results you can achieve will be so dramatic when you are just eating food

A complete menu plan plus delicious recipes that will inspire you

How I will support you through the program and be there to answer all your questions
Here Are The Tools You Will Receive To Help You Have Happy Healthy Hormones:
28 Day flexible Menu Plan with 90 amazing recipes

Weekly shopping lists

Complete instructions to understand what you are eating and why

Lifestyle suggestions to help guide you through the process

How to eat for each stage of your cycle

Are You an Emotional Eater? handout

Signs You Need To Detox handout

Top Ten Hormone Balancing Foods handout

Kitchen Makeover handout

Food Substitution list

Hormone Questionnaire to help you understand what you are experiencing

Chart and instructions for monitoring your cycle

Weekly sessions with complete support to get the answers to all your questions
Improve your metabolism, lose weight, end cravings and find a new way to live your life with energy and vitality
You will be amazed with what you can accomplish and so will your friends and family. Don't be surprised if they say "I'll have what she's having"
By using these tools, the menu plans and all the instructional information, you will see your body transform in a manner that can last a lifetime, In shaa Allah.
Just think what you can do and how great life will be with the new motivation and vitality you will have by participating in this program
Here's What Sisters Are Saying About the program
" Alhumdulillah, Alhumdulillah, Alhumdulillah by the mercy of Allah I got pregnant with Dr Nabillah's guidelines within 1 month. I have been married for 1 and half year."
~ Mrs Umair, Saudi Arabia
" Dr Nabillah helped me reduce my weight with meal plans which I followed as she told me and guided me. In result my monthly periods cycle became regular and one day I found myself pregnant after 5 years of marriage and 4 months working with Dr Nabillah. I was 72kg with PCO and became pregnant while I reached 67kgs. "
~ Aysha, Pakistan

"I was starving myself to loose weight while my weight got stuck and my food options were limited. I liked Dr Nabillah's program because of numerous factors: firstly, I have variety of food options to choose from that I love while I am reducing weight. Secondly, I find myself less stressed and lastly, Dr Nabillah is always there to help me and others in the program to keep us on track. I would highly recommend this weight management program because you don't go on starving mode, you eat almost every kind of food, sweet, spicy according to your taste. Dr Nabillah tailors the best recipes to follow even the foods you don't like, you will fall in love with them. That's what happened to me." - Shumaila, Saudi Arabia.

"I am a mother of 2 lovely children, alhamdulillah. After my second child, I gained a lot of weight and then PCO emerged out of no-where. It was so sad for me to know that I am having PCO. With Dr Nabillah's help, I lost 10 kgs. She has changed my lifestyle, the way I used to think about food and most important for me is that she guides according to the Sunnah. No weight loss magic pills are involved, just simple nutritious food that we eat. Pure natural! I would highly recommend her to all my lovely ladies, who want to and are looking to get rid of extra weight and especially those with PCOs. (Contraceptives, glucophage etc doesn't guarantee results but try her for a month, you will be glad you did. I am happy with the results that I am getting and excited to find myself fitting into any clothing that I like, I feel energetic and healthy and feeling so much better about myself" - Wajeeha, Saudi Arabia.
Could This Be the Answer You Have Been Searching For To Re-Invigorate Your Life - The Sunnah Way?Find Out Today…
Give yourself this gift of the Health Hormones for Women program! This will be the best present you have ever given yourself.

Ibn Abbas Reported. The Prophet, peace and blessings be upon him, said, "There are two blessings which many people waste: health and free time."
Source: Ṣaḥīḥ al-Bukhārī 6049
عَنْ ابْنِ عَبَّاسٍ رَضِيَ اللَّهُ عَنْهُمَا قَالَ قَالَ النَّبِيُّ صَلَّى اللَّهُ عَلَيْهِ وَسَلَّمَ نِعْمَتَانِ مَغْبُونٌ فِيهِمَا كَثِيرٌ مِنْ النَّاسِ الصِّحَّةُ وَالْفَرَاغُ
6049 صحيح البخاري كتاب الرقاق باب لا عيش إلا عيش الآخرة
Don't Miss Out On This Opportunity to Re-Tune Body, Mind and Soul. Join Now.
This Coaching program includes following along with hand holding at each step:
*Weekly Meal plan.
*Weekly Grocery List.
*Prep Guide.
*Handouts.
*Weekly Workout via your mobile /cell
*2 Assessments.
*3 months complete eCourse. (12 Modules)
* Private coaching sessions. ( You will learn about how to successfully practice Sunnah in today's life)
* Workout Suggestions.
*24/ 6 Support and accountability. (We are closed on Sundays)
Bonuses
*FREE Private Groups (Whatsapp & Facebook) Value $147
* FREE 7 Prophetic Methods for Weight Loss. Value $47
---
TERMS AND CONDITIONS
We are officially working for 3 months. In case you want to discontinue or postpone for any serious reason, just send an email at [email protected] at least 30 days prior to your next payment. By joining this program you acknowledge that you agree to our terms, iA.
ALL RIGHTS RESERVED
All materials provided like educational, meal plans etc are tailored according to your needs based on the assessment that you will complete upon joining the program In shaa Allah.
I DON'T allow you to share any of the materials or recipes with anyone. It's for your personal use ONLY.
Your Instructor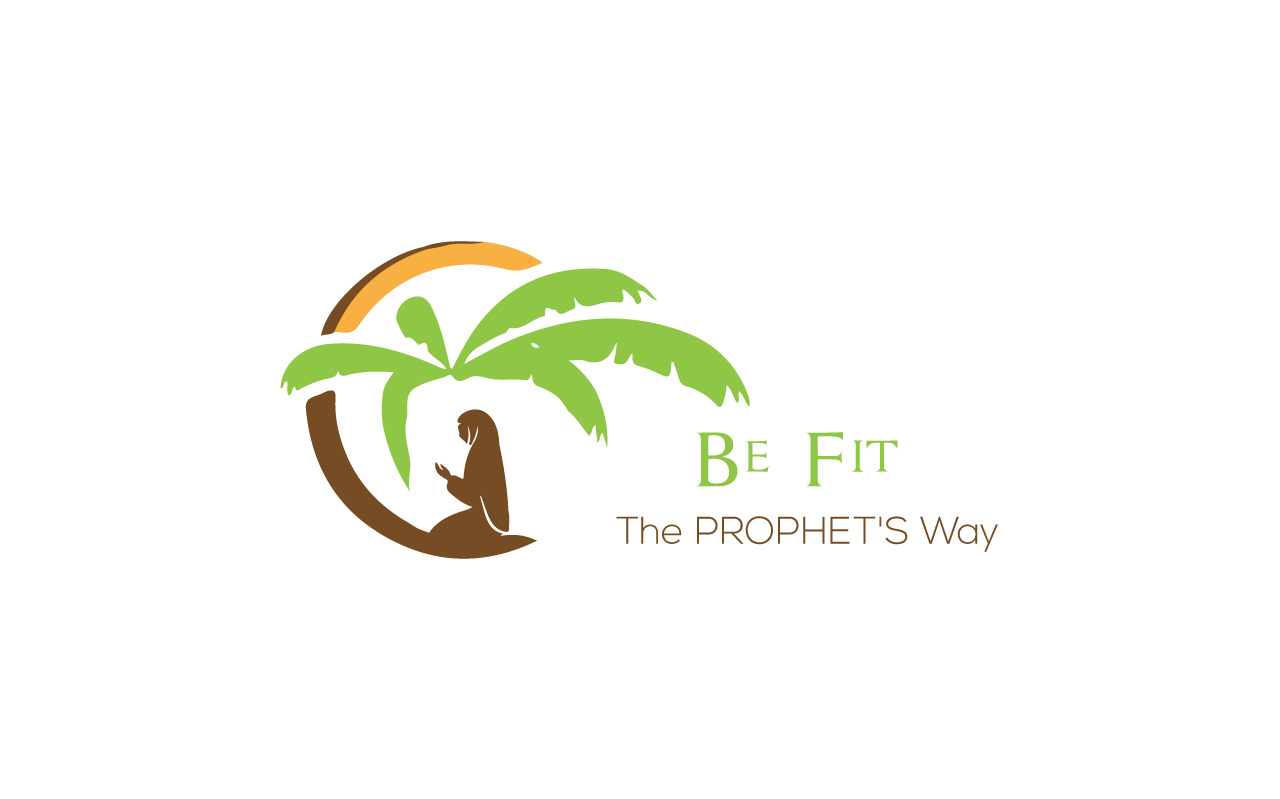 Nabillah Farooq is the Founder and Registered Health and Wellness Coach at Be Fit – The Prophet's Way.
She has a background and experience in Prophetic / Islamic medicine, allopathic medicine, fitness, holistic nutrition, and health coaching. She continues to study holistic & Islamic nutrition, fitness, and Hijama – based therapies to support and empower frustrated, stressed and overwhelmed Muslims, in particular, sisters with hormonal imbalances like PCOS (Polycystic Ovarian Syndrome), Diabetes, Hypothyroid, etc to overcome their hormonal and weight issues through the language of food and Sunnah Remedies. She has co-authored " The Muslim Entrepreneur Mind Volume ll " She resides in Ontario, Canada with her lively four children. In her free time, she nourishes her curious soul by exploring the beautiful world created by the most merciful and the most forgiving King of all kings!
Health is mentioned in Quran and the method is in Sunnah! Be Fit - The Prophets Way's programs provide muslims with relevant education, tools, tips, and personal support individually by Nabillah. She does this all by herself to ensure that the sisters learn it well in a simple and easy way and understand the techniques and tools required to keep sisters fit for life – The Prophet's Way
Nabillah's passion to help Muslim sisters with PCOS began during her teen years. She went through her own tireless trial and errors in overcoming PCOS until she found the answer in Islamic medicine and Fiqh which was part of her curriculum during her medical school years. And as of now alhamdulillah, with the will of Allah, has helped numerous Muslim sisters around the globe to overcome their gut and hormonal-related weight issues naturally with Sunnah Remedies / Prophetic Nutrition and soothing duaas from Quran and Sunnah. This has allowed sisters to experience the joy of fit, sound, healthy body, and motherhood which in the past their doctors had said, can not happen.
She also runs her annual Ramadan Reboot Challenge, PCOS Muslimah Breakthrough Elite Program, and The Saleem (Pure) Body And Soul Transformation Program For Muslimah.
Nabillah continues her mission to teach and support muslims with their health & wellness in light of Quran and Sunnah and most important of all, to earn Allah's pleasure.
Course Curriculum
Module 1
Available in days
days after you enroll
Module 2
Available in days
days after you enroll
Module 3
Available in days
days after you enroll
This course is closed for enrollment.