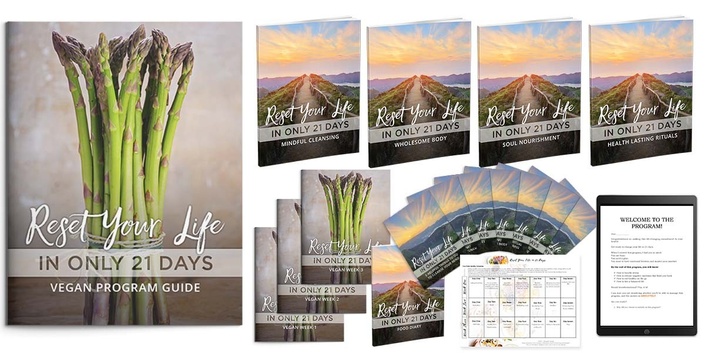 Reset Your Life in 21 Days.
What do you want to change about your life?
Would you like to be in better shape?
Would you like to be in perfect health?
What about your emotional well-being - would you like to improve that?
Maybe you just want to change some of those bad habits you've picked up over the years that you know aren't doing you any good - or at least change them so they're better for you.
Making a big change in your life takes a lot of commitment, it's true, but there are times when that change is just so incredibly good for you that it's worth taking the time and effort to make it happen.
For me, that's what discovering clean eating - the Prophet's Way was. It was the change that made so much sense, that even the hard parts seemed easier… and I can tell you now that it will make just as much sense to you, if you're looking for a change.
" I was really nervous about this whole program. I thought it was just going to be another diet with a fancy name where I wasn't allowed to eat half the food groups and that I'd crash and burn with a pizza-out… again! But I've been going for months and I just don't crave all that junk food anymore. It's like a switch flipped in my brain! Thank you! ~ Judy. "
Clean eating, clean living for both Omnivores and Vegans
You've got options
Our modern world is a rough place - there's so much pressure to perform at work, in our families, in our lives, that our health and well-being often fall to the bottom of our priority list in pursuit of our next achievement - or our next "to-do". But what good are all those awards, all that recognition, if we're suffering, physically, mentally, spiritually?
It makes no sense to me that we should sacrifice our health and wellness for our busy to-do list.
So how do we change that? How do we live in this modern world, with all its pressures, and still feel strong, healthy and happy, comfortable and content?
Adopting a clean eating lifestyle isn't just about yet another fad diet that promises to make us skinny - it's a way of life that promises better health all around, from the inside out. When you start eating clean, you start living clean, and suddenly, you realize that all that pressure you're under might just be manageable after all.
" I'm so impressed with the results! I've been struggling for years with joint pains and I thought I was going to be stuck on these pills forever, but I've almost completely stopped taking them. Everything just feels like it's working better, you know? Joints, gut, brain, everything. I never want to go back to feeling crappy all the time again. ~ Sarah "
Sustainable energy - it's not just for power
We've all heard about sustainable energy when it comes to power supplies, but what about sustainable energy for yourself?
When was the last time you went from waking up in the morning to getting in bed at night without feeling a slump, a crash or halfway to burnout at some point during the day?
Most of us know about the mid-afternoon slump, that moment around 2 p.m. to 4 p.m. when it suddenly feels like you just won't make it through the rest of the day at work. The majority of us reach for a cup of coffee or a sugary snack around this time to boost our energy levels and just get us to the end of the day.
In fact, it's not just that slump. More and more people are suffering from sleep disorders, which include broken sleep, sleep apnea and simply not getting enough rest, or, even if we get the full 8 hours, feeling tired, worn out on waking up.
For some people, this is just a way of life - from getting up in the morning to collapsing in bed at night without ever feeling fully awake and energetic.
"It's been about five years since I was diagnosed with anxiety and I thought, ok, that's it, I have anxiety, that's my life now. It sucked, but it is what it is, right? I never would have thought that changing the food I eat would make such a huge difference. I feel GOOD! I feel STRONG! I feel like I am in control of my life again, and that's a really big deal for me. - M.J"
But, the real question is…
How do you want to feel?
It's a sorry situation - more than half of America is either overweight or struggling with obesity. More than 15 million people suffer with depression, and nearly 20% of us have some level of clinical anxiety. Lifestyle diseases are on the rise, and medical bills just keep piling up. So, what are we supposed to do?
Did you know, there's a ton of evidence to show that doing something as simple as changing your eating habits from where it is now to a healthy, clean diet, filled with fresh produce and unprocessed options can have a significant impact on not only your weight, but your general health and even your mental health?
There are things you can do, right now, today, to improve your physical, emotional and mental well-being. It's a matter of changing your mindset, overhauling the way you eat, and making the right kind of change in your life.
Meet the...
Reset Your Life 21-day Program
Three weeks doesn't sound like enough time to change your life, but take it from me - you can make a profound impact on your life in just 21 days.
This program is based on three essential principles:
Food is the core
Soul is the groundwork
Mind is the overhaul
By keeping these three principles as the focus, I've developed a whole-body-mind program that takes you on a journey into mindfulness, self-care and a complete reset of your body, mind and soul health.
What you get...
First of all, I'm really excited to announce that this program is the first of its kind to cater for omnivores and vegans, which means whatever your lifestyle choice, there is a way for you to embrace clean eating!
When you sign up for this 21-day program, you get:
4 weekly Info-packed Ebooks: Every week, you'll get an Ebook packed with information and tips to help you get the most out of this program and reset your life.
Each eBook gives day-by-day information and homework, making it easy for you to NOT get overwhelmed by the changes you are going to make in body, mind, and spirit.

Week 1: Mindful Cleansing which focuses on clearing out old patterns and creating new life-changing habits to transform and reset your life from the ground up.
Week 2: Wholesome Body which is the core foundation of resetting your life and fueling it with the proper nutrition.
Week 3: Soul Nourishment which takes soul-healing to a whole new, deeper level to renew your life completely.
Bonus Guide: Healthy, Lasting Rituals for long-lasting results because the journey doesn't end here.
A 21-day goal-oriented calendar to keep on schedule and getting the results you desire.
Personal Food Diary: It's the first step to mindful eating, and a key component of long-term success for anyone looking to shed a few pounds.
2 RECIPE GUIDES: 21-Day Recipe Guides (Omnivore and Vegan versions): Nourishingly planned, these delicious recipes are an unbeatable ticket to a healthier future for you. Not everyone's an omnivore.
Suggested Meals and Shopping Lists for 21 Days (Omnivore and Vegan versions): Eating healthy is hard if you don't know where to shop. Stay on track at the grocery store and in the kitchen.
7 Helpful Handouts:

5 Helpful Things You Can Do to Cleanse Your Mind: Cleanse your mind along with your body.
Your Monthly Go-To Affirmations Guide: Affirmations are everything! Affirm with positive vibes and get happy!
7 Yummy Snacks that Pack an Energizing Punch: Get healthy and increase your energy with these delicious treats.
Three Simple At-Home Exercises to Calm Your Body: From the comforts of your home, you'll will learn how to activate the calm mode.
Your Healthy Gratitude Attitude Journal: Happiness begins with being grateful, learn how to be thankful and journal daily.
10 Soulful Activities to Bring You Joy: Nourish the soul as much as the body and increase your joy.
Create Your Healthy-tasting Ritual for Long-term Happiness: It doesn't end after three weeks, get long-term results.
Look, I can carry on and on about this for days - I'm so passionate about clean eating based on Sunnah and wholesome living! But I want you to hear what some of my previous clients have to say about how clean eating and the Reset Your Life program have done for them.
" Wow! That's all I keep saying, is WOW! I can't believe that's me in the mirror. 15 lbs down, no more snoring and I'm sleeping like a baby!! I'm getting more done at work, I don't feel tired all the time any more, and I'm fitting into clothes I haven't worn in years. Oh yeah, and I'm not starving all the time, either! Where has this been all my life? ~ Jamila "
" My family has a major history of diabetes, and I was terrified that was going to happen to me, too. It's supposed to be something that runs in families, I heard. I did not know that you could cut the risks by eating healthy! When I found that out, I was all the way in, and this program has been a life-saver for me. - Maryam E"
" I honestly thought I was stuck with the plumpness forever, and I was soooooo sick of diets. I'm so happy I decided to give this program a chance, because it's way better than dieting. I'm losing weight, I'm full of energy, my mood is better, and my blood pressure is down, down, down! - Cindy " .
Sign up now!
Use discount code at check out: Thirtyoff
Next start date is March 2, 2019, In shaa Allah (God Willing).
Your Instructor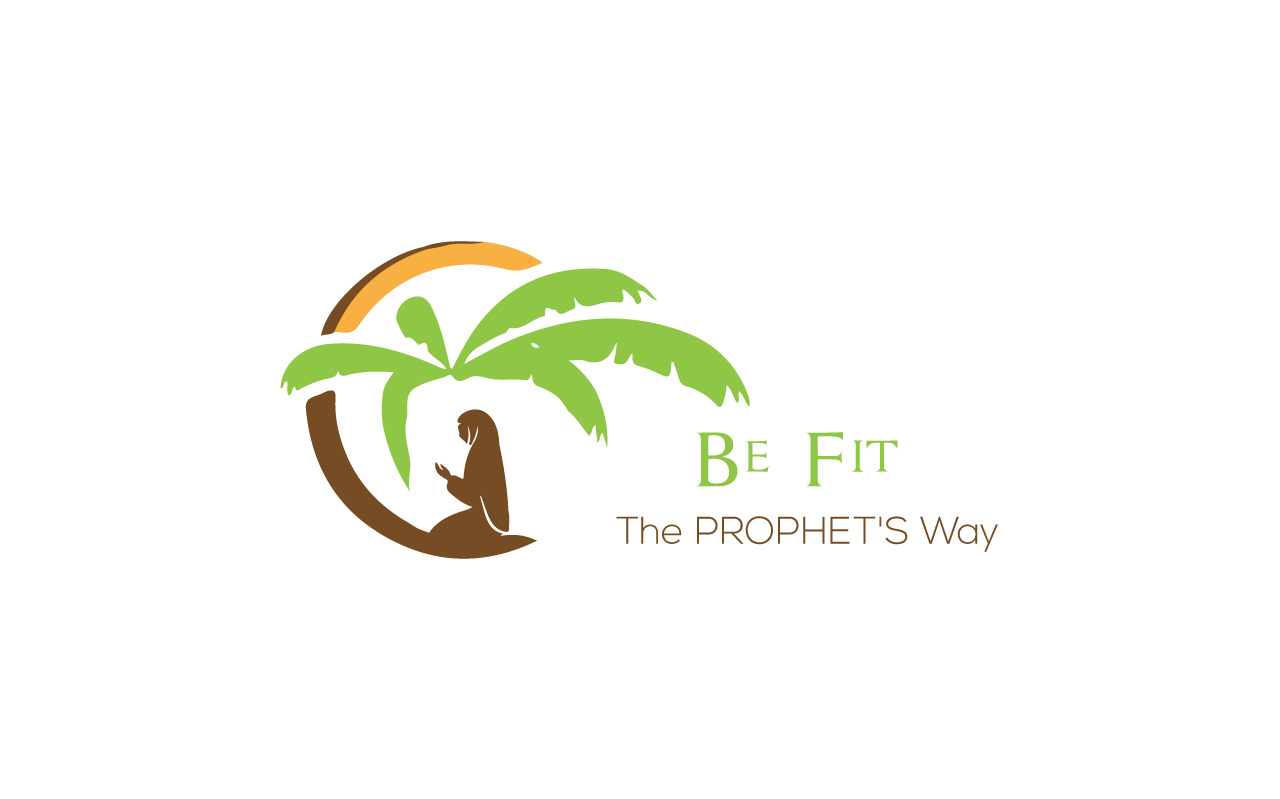 Nabillah Farooq is the Founder and Registered Health & Wellness Coach at Be Fit – The Prophet's Way.
She has a background and experience in Prophetic / Islamic medicine, allopathic medicine, fitness and holistic nutrition, and health coaching. She continues to study holistic & Islamic nutrition, fitness, and Hijama – based therapies to support and empower frustrated, stressed, and overwhelmed Muslims, in particular, sisters with hormonal imbalances like PCOS (Polycystic Ovarian Syndrome), Diabetes, Hypothyroid, etc to overcome their hormonal and weight issues through the language of food and Sunnah Remedies. She has co-authored " The Muslim Entrepreneur Mind Volume ll " She is also a homeschool parent, resides in Toronto, Canada with her lively four children.
Health is mentioned in Quran and the method is in Sunnah! Be Fit - The Prophets Way's programs provide sisters with relevant education, tools, tips, and personal support individually by Nabillah Farooq. She does this all by herself to ensure that the sisters learn it well in a simple and easy way and understand the techniques and tools required to keep sisters fit for life – The Prophet's Way
Nabillah's passion to help muslim sisters with PCOS began during her teen years. She went through her own tireless trail and errors of overcoming PCOS until she found the answer in Islamic medicine and Fiqh which was part of her curriculum during her medical school years. And as of now alhumdulillah, with will of Allah, she has helped numerous muslim sisters around the globe to overcome their gut and hormonal related weight issues naturally with Sunnah Remedies / Prophetic Nutrition and soothing duaas from Quran and Sunnah. This has allowed sisters to experience the joy of fit, sound, healthy body and motherhood which in the past their doctors had said, it can not happen.
She also runs her annual Ramadan Reboot Challenge, PCOS Muslimah Breakthrough Elite Program and The Saleem (Pure) Body And Soul Life Transformation Program For Muslimah.
Nabillah continues her mission to teach and support muslim sisters with their health issues in light of Quran and Sunnah and most important of all, to earn Allah's pleasure.
Course Curriculum
Week 1
Available in days
days after you enroll
Frequently Asked Questions
When does the course start and finish?
The course starts on December 12, 2019! It is a completely online group and 1 on 1 program.
How long do I have access to the course?
How does lifetime access sound? After enrolling, you have unlimited access to this course for as long as you like - across any and all devices you own.
How do I know if this program is right for me?
You may contact Nabillah directly at
[email protected]
She will help you out, In shaa Allah.
This course is closed for enrollment.