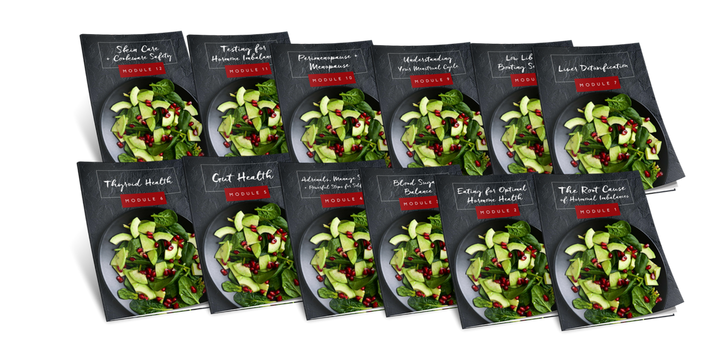 Retune Your Hormones in 6 Months In shaa Allah.
RETUNE YOUR HORMONES WITH THIS 6 MONTH PROGRAM FOCUSED ON RESULTS.
We've all been there. Feeling tons of different symptoms, unhealthy and wondering what happened to that vibrant version of ourselves.
HORMONES HAVE A HUGE ROLE TO PLAY IN YOUR BODY. When they are not being maintained, they can cause so much havoc in your life.
The good news: There's a solution to all of this – MY 6 MONTHS RETUNE YOUR HORMONES PROGRAM.
There are tons of different resources out there claiming to have all the solutions to your problems. You may have given up on your doctor as well. It happens. You may suffer from anxiety, palpitations, are overweight and exhausted. What happened? Where did you stop being YOU?
Let me help you stabilize your body again. Let me help you regain your energy and transform you into the best version of yourself.
Wouldn't you love to start seeing results, feeling better, losing the extra pounds, being able to fit in your favourite little abaya or dress and have glowing skin?
There are tons of people out there right now facing the overwhelming task of getting back their health: taking pills, drinking smoothies, following the latest fad diet. And in the end, they are burnt out. You don't have to be another one of those.
I GOT YOUR BACK! LET ME GIVE YOU THE TOOLS YOU NEED RETUNE YOUR HORMONES!
ARE YOU READY FOR BALANCE?!
My Retune Your Hormones Program will help you gain an understanding of your body, how your hormones work in sync with your body and why you may be experiencing some really crazy and unrelenting symptoms right now.
You will also learn how to become an advocate for yourself when you go to the doctor's office. There's nothing more effective than knowledge in the journey to a healthy life. You will also find some very interesting information regarding the use of everyday instruments that may be affecting your hormones too, like things in your beauty products or cookware.
Imagine:
1) A clearer, glowing skin
2) Better Sleep
3) No anxiety or depression.
4) Strong Immune System and Gut.
5) Energy to finally do the things you love.
ARE YOU READY TO COMPLETELY TRANSFORM?!
YOU DESERVE TO BE HAPPY AND HEALTHY:
No more tired afternoons.
No more confusing fad diets and trends.
No more trying your hardest and still failing.
No more frustration
JOIN MY RETUNE YOUR HORMONES PROGRAM
Let's Get Started!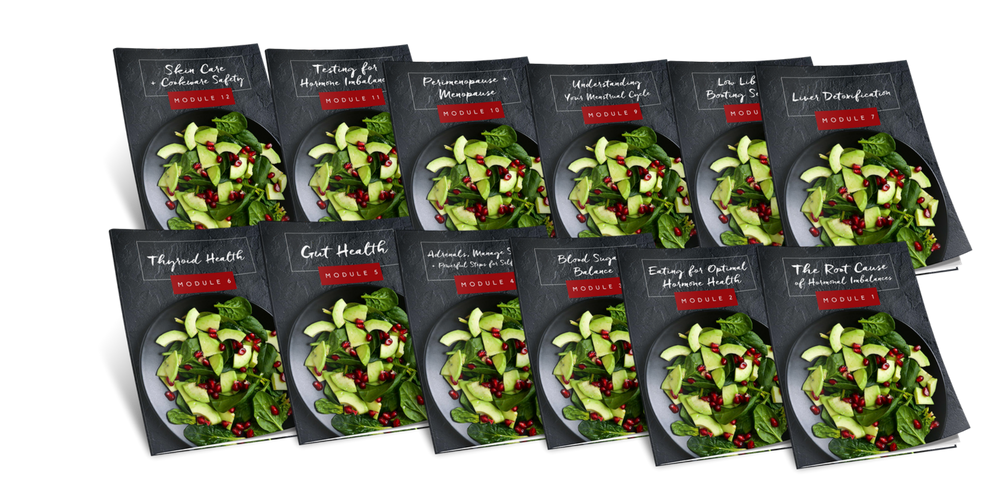 So, what is the Retune Your Hormones all about?
This is a life-changing journey where you will discover how to listen to your body and bring about hormonal harmony back into your life. Even your partner will see the difference in you.
You'll receive all these life-changing goodies as part of your program:
The Hormone Program Loaded with all the info you need to begin and lay the foundations for a healthier you, filled with energy and longevity. Six months packed with life-changing information about hormonal balance, from understanding how they work in your body, to your menstrual cycles and even increasing your libido. You will be with me six months working this program out!
3 Handouts
o DIY Recipes for Cleaning + Beauty Supplies
o Seed Cycling
o Thyroid Boosting Foods
Recipe Guides: 6 Months Meal plan with recipes included and grocery list Get a taste of healthy living, one delicious bite at a time. Each recipe will taste irresistibly good. No need to get scared of groceries, everything is laid out.
A Gorgeous Food Diary To keep yourself accountable and keep track of your health.
PLUS you get a BONUS 30-Minute Post-RETUNE YOUR HORMONES Strategy Session with me when you sign up now.
What makes this program different?

This program is unlike any others. Hormonal balance should be a priority for all of us. It can make or break you, take away from your time with your loved ones, and your passions.
This is the beginning of your journey to optimal health. I have laid out the foundations for you to live the best life you can live. Without the hassle. Without the Research. Just results, In shaa Allah.
There are no pills, powders, or shakes as part of this program. That means you don't have to buy any fancy supplements to make it work. You can find everything you need at your local grocery or health food store.
I know this program is perfect for you if…
You're ready to ditch the fad diets and figure out what works for you
You're ready to say farewell to the clingy pounds that keep following you around
You want more energy, so you can enjoy your life more without feeling exhausted
You want to look and feel younger!
You want to jumpstart your metabolism and enjoy fitting in that little black dress or abaya that you always wanted.
You're busy and want quick, easy tools & recipes that work without causing overwhelm
You want to fit into your favourite dress again!
You want to have gorgeous, glowing skin.
Sound like you?
Then sign up for my 6-Months Retune My Hormones Program
A healthier, more energetic, glowing, stronger you is waiting right around the corner, In shaa Allah!
Your Instructor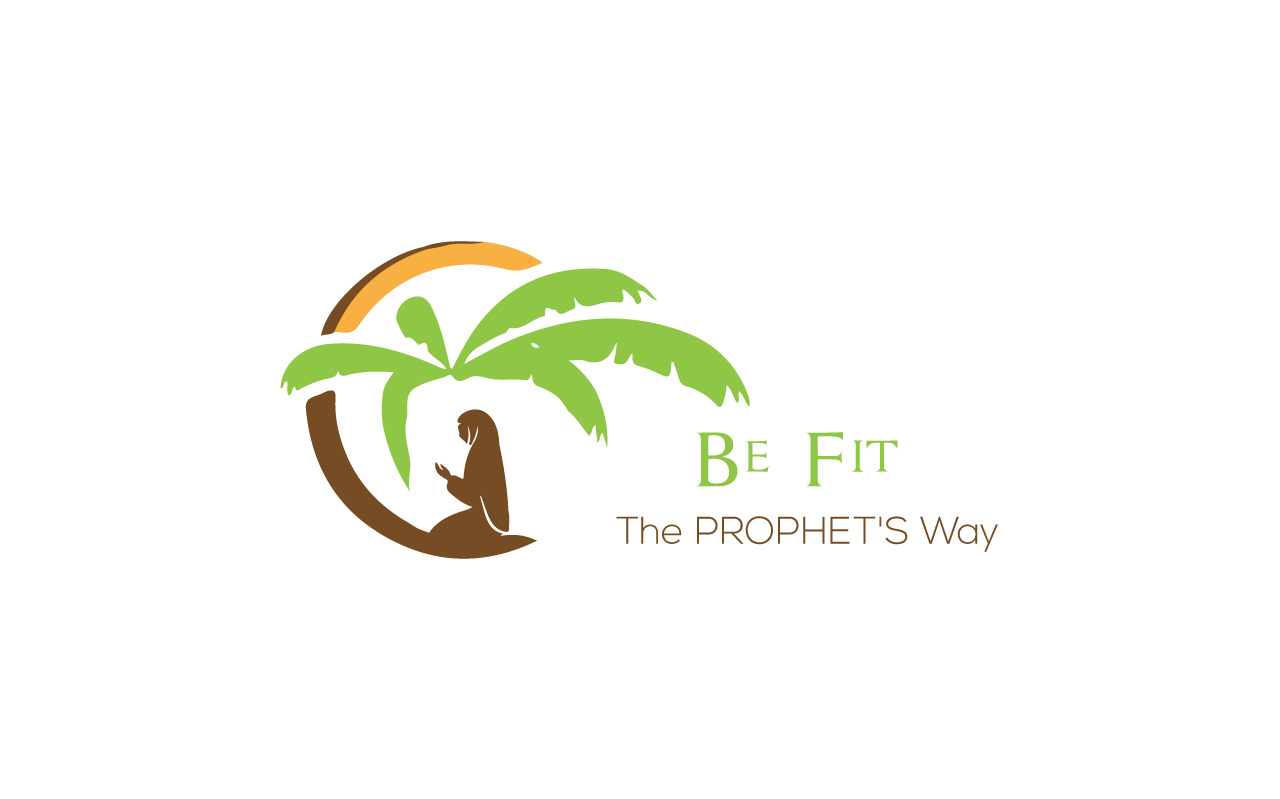 Nabillah Farooq is the Founder and Registered Health & Wellness Coach at Be Fit – The Prophet's Way.
She has a background and experience in Prophetic / Islamic medicine, allopathic medicine, fitness and holistic nutrition, and health coaching. She continues to study holistic & Islamic nutrition, fitness, and Hijama – based therapies to support and empower frustrated, stressed, and overwhelmed Muslims, in particular, sisters with hormonal imbalances like PCOS (Polycystic Ovarian Syndrome), Diabetes, Hypothyroid, etc to overcome their hormonal and weight issues through the language of food and Sunnah Remedies. She has co-authored " The Muslim Entrepreneur Mind Volume ll " She is also a homeschool parent, resides in Toronto, Canada with her lively four children.
Health is mentioned in Quran and the method is in Sunnah! Be Fit - The Prophets Way's programs provide sisters with relevant education, tools, tips, and personal support individually by Nabillah Farooq. She does this all by herself to ensure that the sisters learn it well in a simple and easy way and understand the techniques and tools required to keep sisters fit for life – The Prophet's Way
Nabillah's passion to help muslim sisters with PCOS began during her teen years. She went through her own tireless trail and errors of overcoming PCOS until she found the answer in Islamic medicine and Fiqh which was part of her curriculum during her medical school years. And as of now alhumdulillah, with will of Allah, she has helped numerous muslim sisters around the globe to overcome their gut and hormonal related weight issues naturally with Sunnah Remedies / Prophetic Nutrition and soothing duaas from Quran and Sunnah. This has allowed sisters to experience the joy of fit, sound, healthy body and motherhood which in the past their doctors had said, it can not happen.
She also runs her annual Ramadan Reboot Challenge, PCOS Muslimah Breakthrough Elite Program and The Saleem (Pure) Body And Soul Life Transformation Program For Muslimah.
Nabillah continues her mission to teach and support muslim sisters with their health issues in light of Quran and Sunnah and most important of all, to earn Allah's pleasure.
Course Curriculum
Module 1
Available in days
days after you enroll
Module 2
Available in days
days after you enroll
Module 3
Available in days
days after you enroll
Frequently Asked Questions
When does the course start and finish?
The course starts now and never ends! It is a completely self-paced online course - you decide when you start and when you finish.
How long do I have access to the course?
How does lifetime access sound? After enrolling, you have unlimited access to this course for as long as you like - across any and all devices you own.
This course is closed for enrollment.